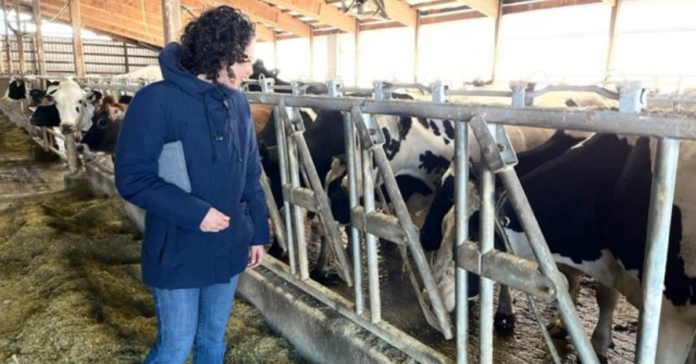 The U.S. Department of Agriculture (USDA) announced $74.7 million of investment in rural Iowa projects Feb. 1 at a tour of Austin Schulte Dairy, a milk production farm operation in Norway.
The dairy farm's owner is receiving a $36,000 Value-Added Producer Grant (VAPG) to create a business plan and provide for a feasibility study on making value-added cheese, according to a press release.
Applications for the VAPG program were due in April. The program helps agricultural producers enter value-added activities to generate new products, create and expand marketing opportunities and increase producer income.
Priority is given to beginning or socially-disadvantaged farmer or rancher, among other criteria.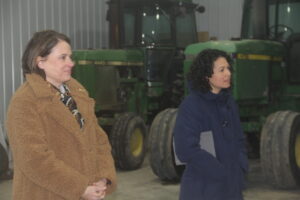 "We are committed [to] strengthening rural medical services, diversifying food production, and making sure everyone has access to clean water, no matter where they live," said USDA Under Secretary Xochitl Torres Small in a statement.
A full list of the 21 projects are funded through seven USDA rural development programs.
Other notable projects include:
Winneshiek Medical Center in Decorah is receiving a $35,000,000 loan to finance a
construction project to replace facilities that are outdated and small. This project will
renovate the birthing center, expand and renovate the surgical services departments, and expand and renovate the primary and specialty care clinics.
Iowa Lakes Regional Water, a water utility organization in northwest Iowa, is receiving
a $1,730,000 loan and a $ 1,000,000 grant to expand service. This project will extend
services lines to an additional 96 new rural water customers within the water district
service area.