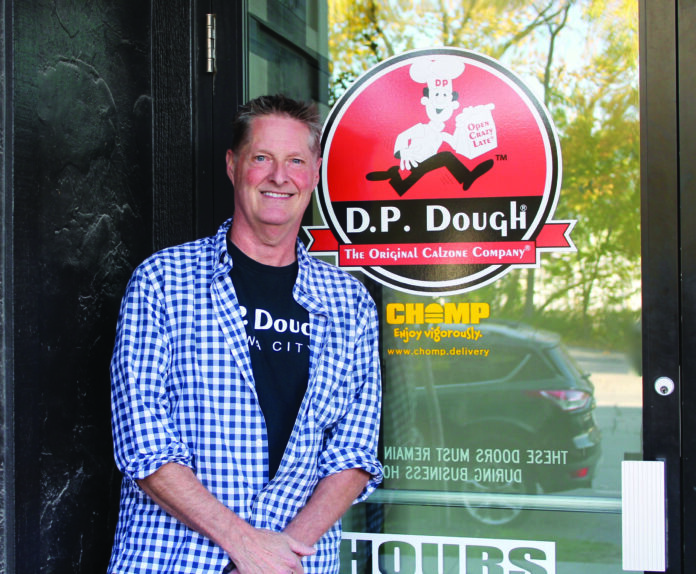 CHOMP Delivery, a local alternative to national food delivery services, is celebrating its fifth straight year of serving customers in Iowa City, Coralville and North Liberty.
Discounted daily specials and drawings for gift certificates will happen during April to celebrate the milestone, the news release said.
First opening in 2018, CHOMP originated in the summer of 2017, a few months after mobile food delivery company Grubhub bought OrderUp! and proposed to double commission rates it charged restaurants in the Iowa City area. In response, 23 local restaurant owners invested in creating their own delivery service to avoid the high costs and poor service the national apps provide.
Since then, CHOMP now delivers for more than 125 restaurants and averages 400 orders per day. Since its inception, more than 70,000 residents have used CHOMP. Sales have exceeded $32 million and saved customers and restaurants more than $5 million by charging lower commision rates than its national competitiors, according to a press release.
"Independent restaurants around the country are at significant risk," said Jon Sewell, co-founder and treasurer of CHOMP Delivery, in a statement. "National delivery services charge restaurants a 30% commission, don't share customer data with restaurants, treat their drivers badly and offer poor service."
In August, CHOMP announced it would be ending delivery services in Cedar Rapids to focus efforts on more successful markets.
According to a news release, CHOMP is now in discussions to create a new, locally owned co-op in Cedar Rapids.
In the surrounding Iowa City area, small business owners highlight the positives to CHOMP, with some restaurants choosing to only accept CHOMP orders instead of delivery alternatives.
"The decision to use CHOMP exclusively as the delivery solution for Oasis Falafel was a no-brainer," said co-owner Naftaly Stramer in a statement. "CHOMP revenue and profits stay within the community."
2 Dogs Pub owner Alan Eckhardt said CHOMP was "instrumental in keeping our business running during COVID."
CHOMP donates nearly $200,000 a year to local organizations like Dance Marathon and FilmScene.
"Millions of dollars are extracted from our local Iowa City restaurants and sent to tech in Silicon Valley," said George Etre, owner of Formosa Sushi Bar, Iowa City Chop House and CHOMP board chair. "At the rate these third-party delivery companies are dismantling our locally owned restaurants, the only restaurant choices for customers in the future will be national chains."