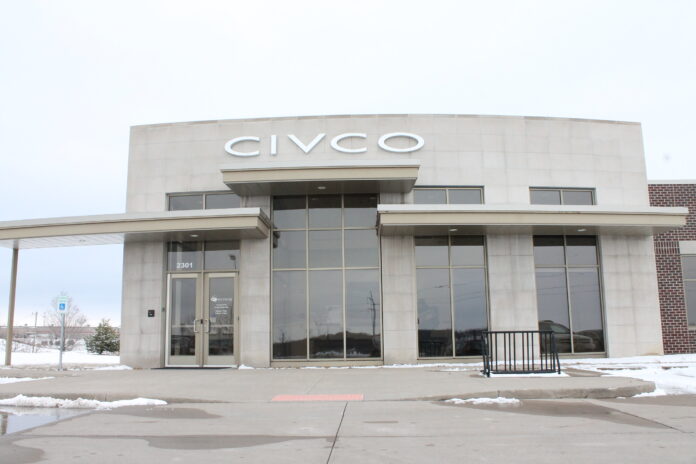 CIVCO Medical Solutions is moving into a combined corporate and manufacturing faciity in the Iowa City/Coralville area by 2025.
The equipment manufacturer of ultrasound infection control, high-level disinfection and needle guidance devices is consolidating its office in Coralville and manufacturing facility in Kalona.
President Robin Therme said the new facility will allow for CIVCO's "continued growth in operational and corporate hiring" as new medical device products are developed and commercialized, according to a press release.
No layoffs are expected as a result of the facility relocation.
"We are excited to bring our manufacturing and corporate functions together under one roof in Coralville," said Ms. Therme in a statement. "These changes will allow for improved logistics and capabilities, while also supporting our current growth and what we anticipate in the future."
CIVCO's corporate headquarters is at 2301 Jones Blvd. in Coralville, while its manufacturing facility is currently at 102 First Street South in Kalona.
It is unclear where the new headquarters will be located within Iowa City/Coralville.
CIVCO Medical Solutions operates under its parent company Roper Technologies. Based in Sarasota, Florida, Roper Technologies operates "market leading businesses that design and develop vertical software and technology-enabled products for a variety of defensible niche markets," according to its website.
The CIVCO Medical Instruments Co., Inc. offshoot is the only Roper Technologies subsidiary based in Iowa.
In 2019, CIVCO was named a Coolest Place to Work by the CBJ.