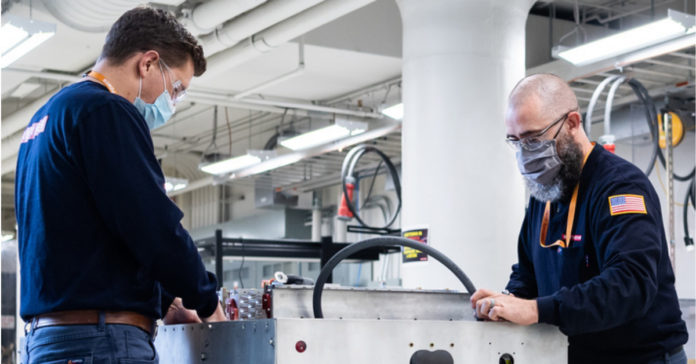 General Electric (GE) Aviation has selected BAE Systems as the aerospace company responsible for designing, testing and supplying energy management components for the NASA Electrified Powertrain Flight Demonstration (EPFD) project, announced the company on April 21.
The goal of the EPFD is to progress hybrid electric flight technologies for commercial aviation through ground and flight-test demonstrations to be conducted over the next five years.
"We are harnessing our expertise in energy management systems and flight critical controls to support the development of electric propulsion systems for the future of flight," said Ehtisham Siddiqui, vice president and general manager of Controls and Avionics Solutions at BAE Systems, in a statement. "This effort continues our longstanding relationship with GE."
BAE Systems will provide high-integrity controls and cables for the demonstrator's power management system, which will be tested on CT7-9B turboprop engines. The company will also provide guidance on electric flight certification requirements.
Work on the project will occur at the BAE Systems' Endicott, New York facility.
A Cedar Rapids facility will be completed later this year and will serve as an innovation hub for BAE's military global positioning (GPS) business, reported the CBJ in February.