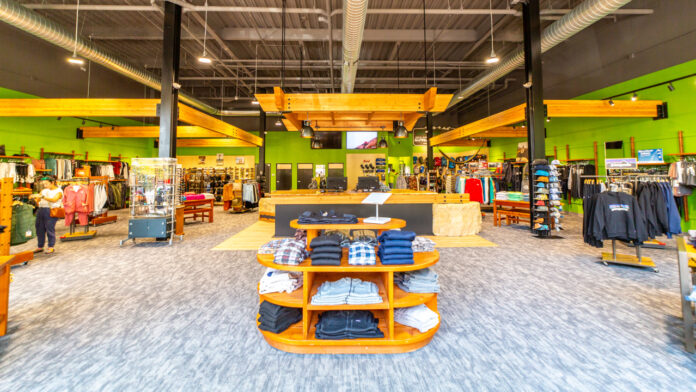 Active Endeavors has moved into a permanent home in the Iowa River Landing in Coralville, and a new women's boutique will also open its doors this September.
Active Endeavors first moved to the Iowa River Landing in April, setting up shop temporarily at 920 E. Second Ave, Ste. 160, near Von Maur.
Active Endeavors started its move down the street to its permanent home near 30hop at 920 E. Second Ave., Ste. 110 in August. It opened for business on Sept. 2, with 5,228 square feet of retail space, nearly triple the size of the previous IRL store.
"The opportunity to join the IRL community has been nothing short of amazing," said Matt Ostrom, who purchased the Iowa City Active Endeavors store in 2018. "We are excited to be in the new location, which is quite a bit larger and allows us to offer a wider range of outdoor apparel and gear."
The previous Active Endeavors location will be the new home of Katsch Boutique, a small business offering a curated mix of women's clothing, jewelry, décor, and more. The boutique will open its doors in IRL in mid-September and has existing locations in Geneseo, Illinois, and Davenport.
"It's been exciting to watch the IRL grow, take shape and thrive," said IRL property manager Deanna Printy. "Each new business offers something unique, which has contributed to the energy and diversity that makes our district so dynamic and attractive."
The Iowa River Landing is a 180-acre mixed-use development in a former industrial zone off Interstate 80 in Coralville. Perched along the Iowa River, IRL is anchored by the 286-room Hyatt Regency Hotel and Conference Center and includes more than 330,000 square feet of retail, office, residential and entertainment space.  It is also the home of The University of Iowa Health Care's medical clinic, Xtream Arena, Homewood Suites, Von Maur, and many other businesses.
For more information, go to IowaRiverLanding.com.