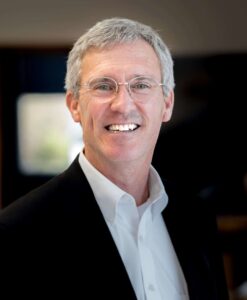 I have vague memories of learning how to ride a bike. Many of my friends were already two wheeling. I was determined to join them. But like most ambitious kids, the first few days of learning to ride were disheartening. In addition to scraping my knees and shedding tears, I kept hearing that voice in my head say, "I'll never be able to do this!" 
Well, we all know how this goes. I got back on the bike many more times and with grit and determination, I tossed the training wheels and learned to ride with ease and confidence. So, yes, "I can do this!" 
When people find out that I've founded, co-founded or run my own business, I'm often met with this tired response: "I could never do that." Sound familiar? 
To you nay-sayers, let me ask: what's the worst thing that can happen when you start your own business? It's metaphorically like learning to ride a bike; you fall down, skin your knees, get up, brush yourself off and try again. When starting a business, you may lose a bit of money and time, but the lessons learned will be invaluable, and with time, patience and effort, you may find success. 
Like learning to ride a bike, starting a business won't be easy. When I've started businesses, I had my share of rejections on sales calls, financial setbacks from misallocated resources and failures from poor decision making. But these were just scraped knees (so to speak) and I learned from mistakes, listened to feedback (customers) and pivoted until I got it right. Like learning to ride a bike, right? 
So how do you get started? Well, you'll need helpful hands. Just as my father held the bicycle seat while I wobbled progressively toward traveling independence, Iowa has a robust ecosystem of resources to support intrepid entrepreneurs as they begin their startup journeys. 
The Iowa Startup Accelerator (ISA), Techstars Iowa, Entrepreneurial Development Center (EDC), the Iowa Ed. Tech. Collaborative, and John Pappajohn Entrepreneurial Centers (JPECs) are a few of the organizations with dedicated staff and resources for founders and startups. They provide helpful programming and advice, as well as access to subject matter experts and academic, professional and industry coaches to help entrepreneurs navigate challenges and decision making that comes with launching a new business. 
The Small Business Administration (SBA) and Small Business Development Corp. (SBDC) are ubiquitous with a staff willing to offer advice and help identify sources for funding and support. Additionally, resources to help qualified startups secure funding are pitch competitions, grants (POCR, SBIR), loans (KIVA, SBA) and venture capital (ISA Ventures, Next Level Ventures, Ag Startup Engine). 
With resources like these, just about anyone can start a business (like riding a bike). Anyone thinking about starting an entrepreneurial adventure in Iowa shouldn't say, "I could never do that." Instead, they should fearlessly embrace their inner child to get on the proverbial bike and go for it.
Remember, you've got this, and Iowa has the resources available to help you succeed.
Alex Taylor is managing director of Iowa Startup Accelerator. Reach him at alex@iowastartupaccelerator.com.