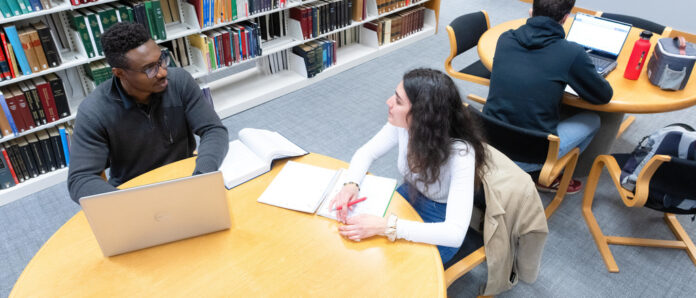 The University of Iowa College of Law has been named a Top 25 Most Innovative Law School by PreLaw Magazine, referencing the school's reputation for strong writing courses, individualized attention and real-world application of problems.
The magazine also acknowledged Iowa's reputation of being the "Writing Law School" and its incoporation of first-year courses. Every first-year student must take five credits dedicated to legal writing in their first two semesters.
According to a press release, Iowa Law expanded its legal analysis, writing, and research (LAWR) faculty to include six full-time professors, each of which are legal writers with experience in contact law, in-house corporate law, appellate advocacy, tax law and ligitation.
"I think schools are watching what other schools are doing and learning from them — all in the interest of better erving students and helping them succeed professionally," said Andrew Perlman, dean of Suffolk University Law School, in a statement. "I think it's really gratifying to see the diversity of innovations that are emerging."
The University of Iowa was also named one of the top writing schools in the country, according to new rankings from the U.S. College News & World Report.
In the College of Law, students have access to a writing and academic success center for individual tutoring and workshops. Many students take part writing for law journals, moot court, trial advocacy and clinical programs to put their writing into practice, the release said.