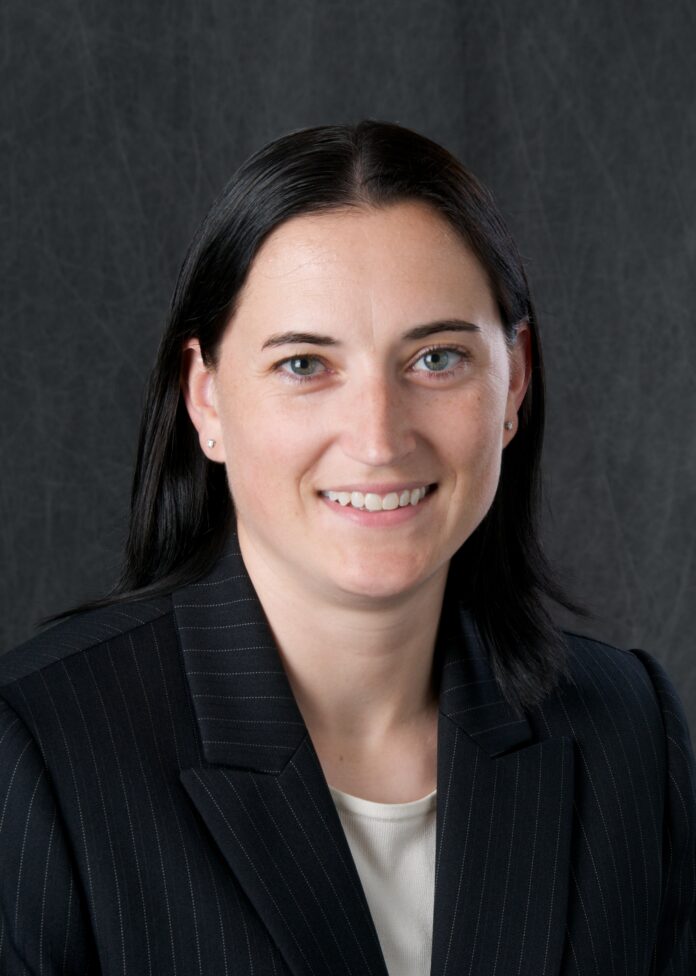 Surgical Director of Kidney Pancreas and Living Donor Transplantation
University of Iowa Hospitals and Clinics
Age: 39
Committing to providing personalized care for each of her patients, Zoe Stewart is a rising star within the medical community.
Having attended the University of Tulsa where she majored in biology and chemistry, receiving her medical and doctorate degrees in biochemistry from Vanderbilt School of Medicine and completing her general surgery and multi-organ transplant training at Johns Hopkins Hospital, Ms. Stewart has an exceptional list of accolades.
"She dedicates time to teach medical students, residents and fellows in the hospital and operating room," stated Kenneth Kates, CEO at the UI Hospitals and Clinics, in his nomination of Ms. Stewart. "As well as in the classroom and laboratory.
Dr. Stewart has regularly shown her tireless commitment to patients, while contributing to the field of biomedical science."
Through her work, Ms. Stewart has increased the amount of available opportunities for patients with kidney failure to receive a kidney transplant. This is done by utilizing programs intended to help patients find a matching donor.
Although Ms. Stewart has obtained a research grant from the National Institutes of Heath as well as multiple grants from the University of Iowa and the American Society of Transplant Surgeons, she is uncertain of her future.
"My goal is to direct the transplant center," Ms. Stewart said. "But it's hard to know how the timing will work out. That would be ideal, but it's difficult to know what's going to happen."
Ms. Stewart grew up in Wisconsin, and is an avid Green Bay Packers fan. She resides in Iowa City with her son Zachary and in her free time she enjoys outdoor activities such as cycling, running and trying to stay physically fit.
-Conrad Swanson