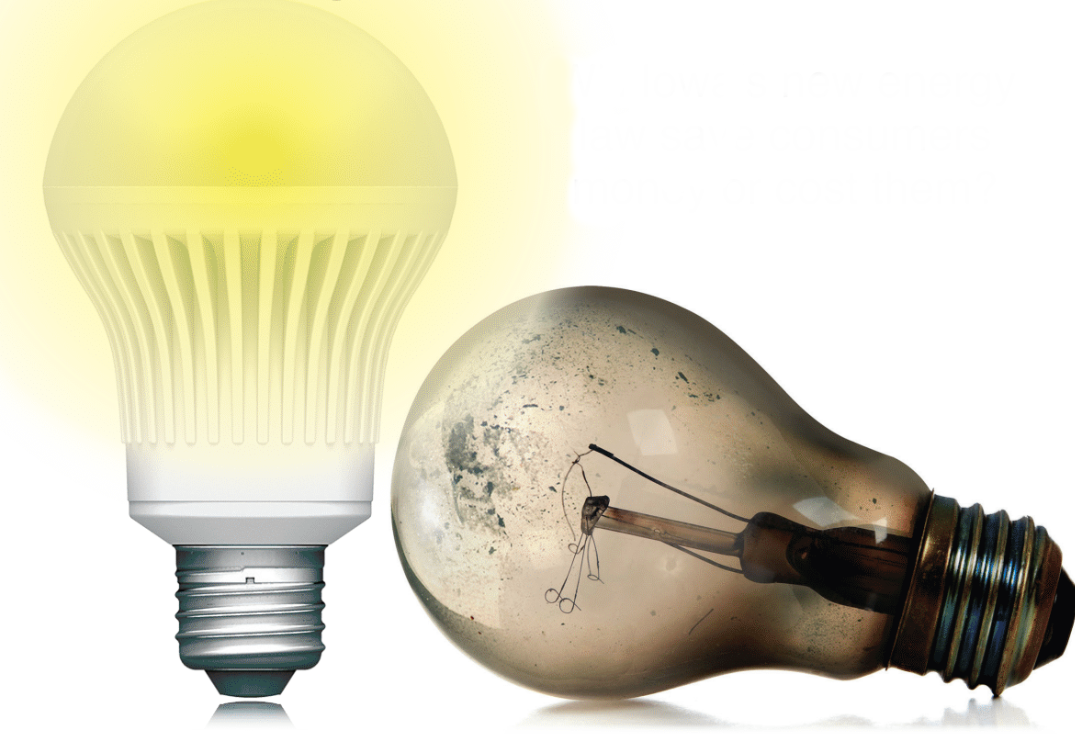 By Dave DeWitte
dave@corridorbusiness.com
Iowa businesses and households can expect lower energy bills and fewer energy efficiency programs under a new state law taking effect this year, over the objections of environmental and consumer advocates.
Senate File 2311 capped spending by Iowa utilities on energy efficiency programs at 2 percent of annual sales for electricity and 1.5 percent of sales for natural gas. It also places a 2 percent cap on programs designed to smooth out the peaks and valleys in electrical demand such as paying big industrial consumers to shut down on the hottest days when air conditioners everywhere are humming.
In the wake of the law's passage, regulated utilities like Alliant Energy and MidAmerican Energy filed new energy efficiency plans for 2019-2023 with the Iowa Utilities Board on July 9. The plans outline how they propose to modify their programs to meet the spending caps and other provisions of the bill.
The proposed changes are most drastic at MidAmerican, which spent 7-8 percent of customer revenues on energy efficiency programs, than at Alliant, which spent closer to 3 percent.
MidAmerican's changes include the elimination of its Upstream Lighting program, designed to provide more energy efficient lighting for all customers, along with its residential new construction incentive program. It also plans to reduce incentives for nonresidential customers who curtail significant power loads when needed from $46 per kilowatt to $30, and eliminate a residential heating, ventilation and air conditioning tune-up program, among others.
Annual energy savings for MidAmerican electric consumers through energy efficiency would be reduced by about 50 percent, while energy savings for natural gas customers would be reduced by about 80 percent in 2019 compared to 2017, according to an analysis by the Iowa Environmental Council, the largest environmental coalition in the state.
The biggest cutbacks at Alliant Energy have been proposed in its natural gas efficiency programs, with the utility eliminating rebates for purchasing energy efficient furnaces and adding extra insulation.
The annual energy savings for Alliant's electric customers through energy efficiency improvements would be reduced by 25 percent, while its natural gas efficiency gains would be about 75 percent lower, the Iowa Environmental Council said.
MidAmerican announced its plans by stressing the immediate customer savings that will result from spending less on energy efficiency, with CEO Adam Wright calling it "the best of both worlds." He said customers will spend less on energy while the company will continue to offer 14 "robust" energy efficiency programs, providing significant energy savings.
The cost savings will amount to $81 for the average residential customer, $172 for the average commercial customer and $12,351 for the average industrial customer, MidAmerican said.
Making their case
Both energy efficiency and converting to renewable energy are strategies utilities employ to lower carbon emissions and blunt the impact of future increases in the cost of power generation. MidAmerican underpinned its argument for reducing the number of efficiency programs by pointing to its huge commitment to renewable energy.
"From our perspective, the goals of energy efficiency early on were to reduce the dependence on carbon fuels. Now that we are getting over 50 percent of our energy to our Iowa customers from renewable sources, and we're on our way to 100 percent, we've made great progress," Director of Corporate Communications Tina Hoffman said.
With that change in the energy landscape, she said MidAmerican supports returning more dollars to customers so that they can make their own decisions about whether to invest them in energy efficiency or other needs.
Alliant Energy Director of Regulatory Affairs Anne Lenzen said the changes were mostly in its natural gas energy efficiency program, and that they responded to shifting consumer preferences and market conditions. The most notable change in industry conditions has been the big decline in natural gas prices, which has made it harder for energy efficiency upgrades to achieve an appealing return on investment.
"We've been following how our customers are participating in the plans and how the market is transforming over time," Ms. Lenzen said. Because of more energy efficiency requirements in building codes and appliance regulations, she said there's less reason for consumers to pay more for energy efficiency, or receive rebates for buying homes or appliances that are already much more energy efficient without the incentives.
A good example of the changing marketplace is the transformation in the lighting market, Ms. Lenzen said. The manufacture of common household incandescent bulbs is now banned by the Energy Independence and Security Act of 2017, and compact fluorescent bulbs are also being phased out by manufacturers for failing to meet upgraded standards. That leaves highly efficient LED lighting as the default choice for consumers and eliminates the need to provide incentives to buy them.
Ms. Lenzen noted that Alliant is planning to offer rebates for one of the most promising areas for improving energy efficiency: smart thermostats that can be used to remotely control home or business temperatures from any internet-connected device such as a smartphone or laptop computer.
Environmentalists push back
The reaction from environmental and consumer advocates to the energy efficiency plans bordered on the incredulous.
"We were expecting significant cutbacks and a significant step back, and that's what we've seen," said Josh Mandelbaum of the Environmental Policy and Law Center, a Chicago-based environmental advocacy group that works on utility issues. "It has not only been in the number of dollars, but the way the programs are structured."
The elimination of energy audits from the proposed plans is a serious concern to Mr. Mandelbaum, who said they provide consumers with a "road map" for improving energy efficiency. He said businesses and homeowners often aren't financially ready to take all the steps identified to reduce their energy consumption when an energy audit is performed, but use the findings to make future plans for furnace or air conditioner replacements, more efficient lighting or better windows.
MidAmerican's description of the scaled-back energy efficiency plan as a savings to customers is "outrageous," Mr. Mandelbaum said. By investing in less energy efficiency education and incentives, consumers will utilize more electricity and natural gas than they otherwise would, he added. As a result, utilities will have to build more power plants and natural gas infrastructure, which utility customers will have to fund through higher electric rates.
"We're going to save you a little bit in year one, and you're going to have higher energy costs over the next 20 years," Mr. Mandelbaum said.
Senate File 2311 began as a kind of wish-list of provisions that the utility industry wanted to get from the Republican-controlled legislature, according to Kerri Johannsen, energy programs coordinator for the Iowa Environmental Council. It was amended more than a dozen times in both the Iowa House and Senate.
The law contradicts the Iowa Energy Plan introduced by Gov. Kim Reynolds more than 18 months ago, Ms. Johannsen said, and is disheartening to those who took pride in Iowa's history of leadership in the area. It even includes a provision that allows consumers to "opt out" of contributing to energy efficiency programs under certain circumstances, she said. Both Alliant and MidAmerican say their proposed plans will not trigger the opt-out provisions.
Energy efficiency advocates say the bill is short-sighted because multiple studies have shown that investing in energy efficiency saves consumers more money than building new sources  of energy generation – even renewable sources such as wind power and solar – and has the lowest impact on the environment.
"By law, the [energy efficiency] programs are required to be cost-effective," Ms. Johannsen said. "The utilities' calculations show they save at least $2 for every $1 spent on these programs."
"We're focused on programs that save money on customers' utility bills, but it also saves money for all customers by reducing the demand for power generation," she added. "Iowa has the seventh-lowest electric rates in the country and the lowest in the Midwest. One reason is we've been investing in energy efficiency programs. We've saved the equivalent of two baseload power plants just since 2009. That's two power plants we don't have to pay for."
Under Iowa's utility regulations, Ms. Johannsen said utilities don't get a rate of return on energy demand reductions from energy efficiency programs, but they do get a rate of return averaging about 10 percent on their investments in new power plants.
"One bill introduced in the Senate early in the session took a very surgical approach that cut out all references to energy efficiency programs in the code," Ms. Johannsen said.
Sparking growth
Iowa Republicans touted SF 2311 as a bill that will save consumers $200 million annually and retain more than $120 million for energy efficiency projects. They also said it directs Iowa's rate-regulated utilities to return $100 million of their savings from the federal Tax Cut and Jobs Act of 2017 to ratepayers through lower bills.
"Reliable, low-cost energy is a critical component to economic growth," State Sen. Mike Breitbach, a Strawberry Point Republican, said in a release.
The bill also included changes in energy efficiency requirements for municipal utilities and cooperatives. Among the changes is one that eliminates a requirement for rural electric cooperatives to report on the results of their energy efficiency plans to the Iowa Utilities Board.
Kevin Condon, who leads governmental relations at the Iowa Association of Electric Cooperatives, said the co-ops won't be subject to the new spending caps, but are glad to be relieved of the reporting requirement because they already have to report their energy efficiency results to the Federal Energy Information Administration.
"Our messaging throughout the [SF 2311] conversation was that we've appreciated the local flexibility to determine the best programs to offer based on the opportunities and needs of our members," Mr. Condon said.
A reputation for energy efficiency and clean energy was one of the things that brought big data centers from Apple, Microsoft and Facebook to Iowa. The State Energy Efficiency Scorecard, released annually by the American Council for an Energy Efficient Economy (ACEEE), currently ranks Iowa above average, at No. 19.
"We've been a leader, although we've been slipping as other states caught up to us," Mr. Mandelbaum said. "Now we'll be in the bottom rung of states. We'll be compared with the southern states and some of the coal states that essentially have no energy efficiency policy."
The energy efficiency drive is far from dead in Iowa, however. Alliant's proposed $238 million plan still projects electricity savings of 611 gigawatt-hours for the next five years, down from 823 gigawatt-hours from 2014-2019, and natural gas savings of 2.5 million therms, down from 11.9 million therms.
MidAmerican says its $257 million plan is designed to save 898 million kilowatt-hours of electricity and 8.3 million therms of electricity by 2023, and reduce peak electric demand by 466 megawatts.
The new scaled-back energy efficiency plans must still go through a review process at the Iowa Utilities Board. They will take effect by April 1, 2019, at the latest, and remain in effect through the end of 2023.