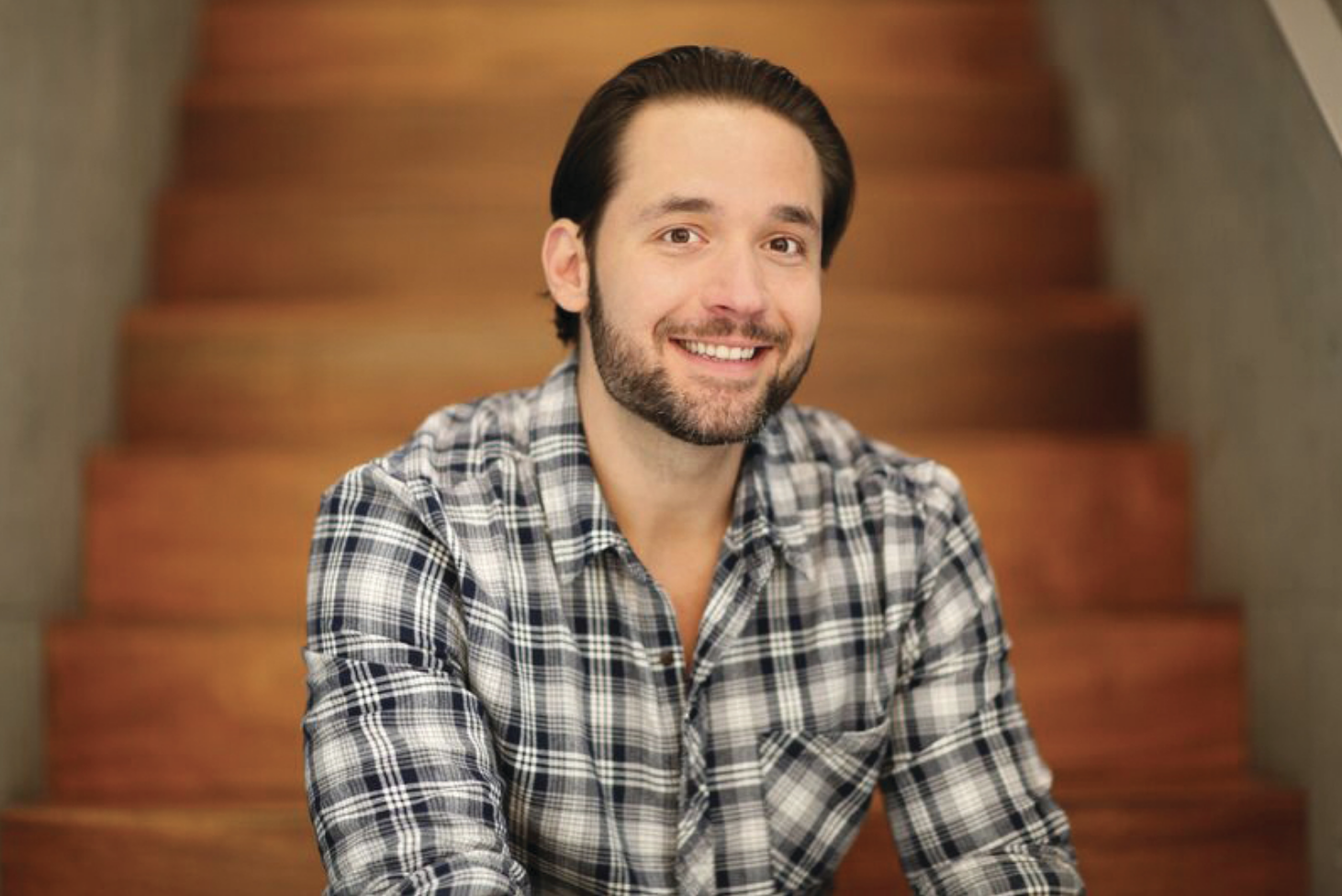 By Dave DeWitte
dave@corridorbusiness.com
He founded the enormously popular website Reddit, married tennis champion Serena Williams, and was proclaimed "Mayor of the Internet" by Forbes – it's safe to say Alexis Ohanian is "living the dream."
These days, Mr. Ohanian is helping scout investment opportunities for Initialized Capital, the $250 million-plus venture capital firm he co-founded, and enjoying his first year of fatherhood.
During his upcoming appearance at the inaugural NewBo Evolve festival next month in Cedar Rapids, Mr. Ohanian will share his thoughts on the future of the internet, the meaning of his tagline, "Lives remaining: Zero," and how that sense of urgency that has led him to write a best-seller, found or co-found a series of successful internet businesses, and provide seed funding for six ventures that became billion-dollar companies.
We had a few minutes to talk with Mr. Ohanian about his upcoming visit, and asked him these questions:
The Corridor has a relatively small startup community that is really trying to get on the map, but without a strong venture capital base. What's our best shot at getting more funds flowing into startups?
AO: A key part of the early-stage tech ecosystem is just angel investors. They're people who've made money themselves, ideally at tech companies or as tech founders. They are in the best position to identify early technology talent, and if something works they're in a good position to evaluate and manage risk. They have these angel investors' checks that are the key to getting companies started.
The cost of doing that [launching startups] on the web is actually going down. It's getting cheaper and cheaper and so it's costing less money to get in. Angel investors are able to do more and do it with smaller checks. We're also seeing the rise of direct-to-consumer brands, and many of these are being enabled by pre-orders. If you really target your Facebook ads, you can understand very quickly what the demand is. You don't have to go out and order 10,000 units when all you need is 5,000. And that trend is going to continue.
Last year you and your wife Serena had your first child. Did that change how you view the internet?
It definitely makes the work that I do at Initialized have more meaning. We pride ourselves on being the first check in at the companies we invest in. We've been able to believe in a founder before anyone else, and when I think about what these companies will be providing 10 years out, they will be part of my daughter's world. I can't help but think about how the work I'm doing is going to make the world better for my kids.
One of the things that distinguishes your companies are their mascots, which you've actually designed yourself. Should every startup have a mascot?
I've taken great pride in designing mascots for my companies. Reddit is one of the most well-known and well-recognized, and tattooed on people. When you're trying to build a brand, you need all of the recognition you can get. We have an easier time recognizing images than words. Mascots fell out of favor after the first dot.com boom. Our investor Paul Graham tried to talk me out of it, but I'm a very stubborn entrepreneur and we definitely made the right choice [a time-traveling alien with red eyes]. And with Initialized, we have this honey badger. It's relentless and resilient. These things do not quit, and we like the symbolism of that.
Mr. Ohanian will speak at 11:30 a.m. on August 5. For more information on NewBo Evolve or to register, visit gocedarrapids.com.