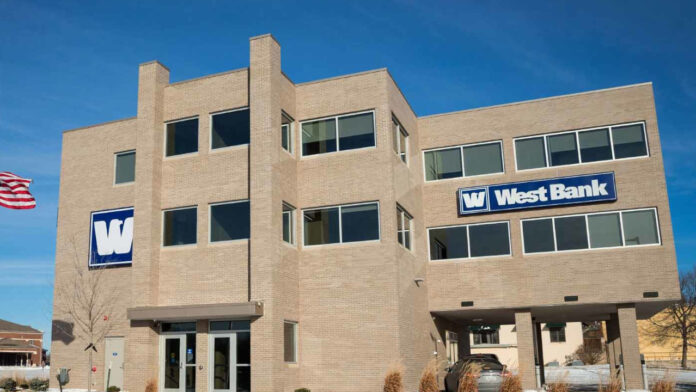 West Bank has been named one of the top-performing large community banks in the United States by S&P Global Market Intelligence.
For 2022, West Bank ranked #17 on the list and is the sole Iowa-based bank to be included in the top 50.
The rankings were determined by evaluating community banks with $3 billion to $10 billion in assets across seven metrics, including pretax return on tangible common equity, efficiency ratio, cost of funds, five-year average operating revenue growth, five-year average net charge-offs to average loans and leases ratio, nonperforming assets and loans 90 days or more past due as a percentage of total assets, and leverage ratio.
"We are honored to receive recognition from S&P Global Market Intelligence as one of the best-performing banks in the country," West Bank CEO Dave Nelson said in a release, "It demonstrates our commitment to upholding our mission and our dedication to sound business practices that lead to excellent financial performance."
S&P Global Market Intelligence's Top Bank and Credit Union National Rankings can be found here.
West Bank, a wholly-owned subsidiary of West Bancorporation, Inc. is headquartered in West Des Moines and has a branch office in Coralville. Serving customers since 1893, West Bank is a community bank that focuses on lending, deposit services, and trust services for small- to medium-sized businesses and consumers.