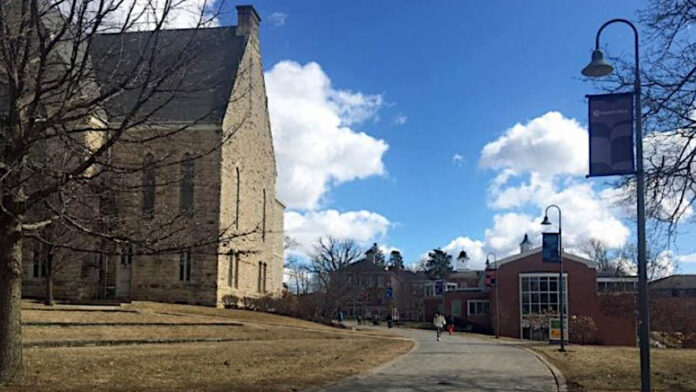 Following the news of Iowa Wesleyan's closing, Cornell College is stepping up to provide financial support to its students.
"It's unfortunate to hear the news of Iowa Wesleyan closing," said Cornell's Vice President for Enrollment Management Wendy Beckemeyer. "Iowa is our home and we are committed to helping Iowa students stay in our state and welcoming students from other states and countries as this closure takes place. We look forward to meeting with students and helping to create a smooth transition to our campus."
The Iowa Capital Dispatch reported this week that after 181 years of operation, Iowa Wesleyan University plans to close at the end of this academic year.
The school currently owes $26 million to taxpayers through a mortgage and loan guarantees provided by the U.S. Department of Agriculture in 2016.
The university said the decision to close was based on a combination of financial challenges, including Gov. Kim Reynolds' recent rejection of the school's request for $12 million in financial assistance.
For students who had planned to enroll at Iowa Wesleyan for fall 2023, Cornell will honor their current financial aid awards from Iowa Wesleyan, and Iowa residents will automatically qualify for the $31,000 under Cornell's Iowa Promise Scholarship.
For current Iowa Wesleyan students who need to complete their bachelor's degrees, Cornell will honor their current financial aid package, and students may also qualify for an additional $1,000 transfer scholarship.
Additional information about Cornell's resources for Iowa Wesleyan students and their families can be found at CornellCollege.edu/IW.
Cornell College is located in Mount Vernon, just up the road from Iowa Wesleyan's Mount Pleasant campus. The historic campus opened in 1853 and educates students on a "One Course At A Time" schedule.