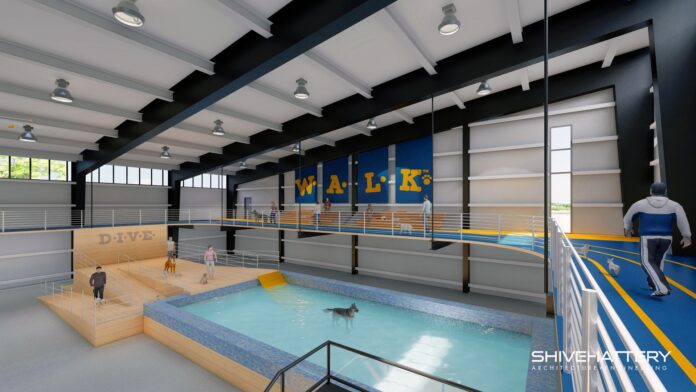 A 30,000-square-foot, multipurpose, indoor and outdoor canine community where dogs can play and socialize is entering into its second phase of development. Groundbreaking is set for May 2022 for W.A.L.K. Canine Community with a plan to open by the end of the year.
Located at 2513 Highlander Place in Iowa City, the building will feature an elevated walking track, dog swimming pool and diving dock, an off-leash area for agility and more.
It will also have food, drink and co-working spaces, in addition to having the capacity to host events like weddings and birthday parties.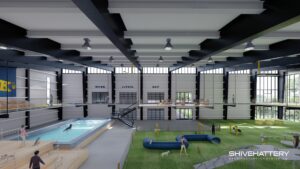 "We didn't know if we would get the type of grassroots support we have," said founder Phil O'Brien. "Now we've got a strong following and people who want to help us make this happen. I'm extremely grateful for all the engagement and the patience everyone has shown, along with all of the liking, sharing and openly supporting the project on social media. It has fueled our excitement."
"The most important aspect is that it will be a safe, pet-friendly community," he added. "I built this around the idea that we want people and pets to walk away a little healthier and a little happier each time they visit
Mr. O'Brien also hopes this facility becomes an accessible place for non-pet owners who enjoy being around animals.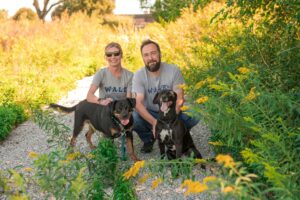 Up to 125 people can sign up for lifetime memberships, at the cost of $5,000, which offers additional perks.
"The lifetime membership is for people who want to show support early and who believe in investing in something for pets and people, but also for the larger Iowa City area community," he explained.
Although the business is not accepting payment outside of lifetime memberships until the facility is close to opening, they will continue to accept pledges.
"The W.A.L.K name is meant to be playful and fun and connote exercise and health for people and pets," Mr. O'Brien said in a release back in October. "The idea came from the fact many of us often spell out words when we talk about things in front of our dogs. We do it because we don't want them to get too excited or have them start running around the house before we know exactly what our plans are."
He hopes the facility could draw national events like dog diving and agility competitions in the future.