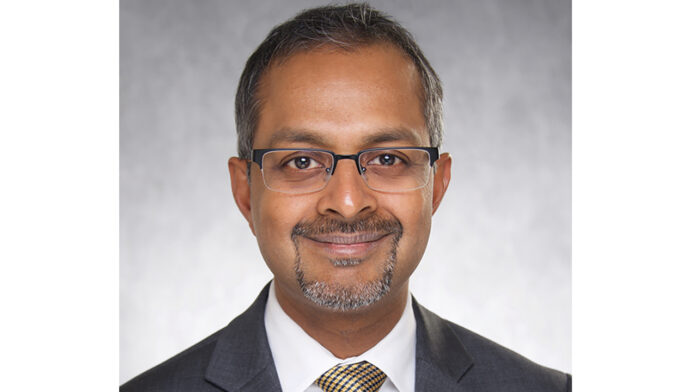 We congratulate UnityPoint-St. Luke's president and CEO Michelle Niermann for being selected by CBJ readers as the Most Influential person for 2021. Her calm and reasoned approach to leadership has propelled her to become one of the most admired and influential leaders in the region, especially as the pandemic continues to dominate the economy and all facets of life.
Traditionally, our editorial board selects the most influential person, usually different from the reader's pick. We again chose Suresh Gunasekaran, CEO of the University of Iowa Hospitals & Clinics. This is the first time we have selected the same person for two consecutive years.
Health care is at the forefront of the pandemic; it is also an economic juggernaut.
The health care industry is one of the region's largest industries, if not the largest. Hospitals in the region are some of the largest employers. So it makes sense that the leaders of three of our region's hospitals also have made the most influential list: Ms. Niermann with UnityPoint-St. Luke's at No. 1, Mr. Gunasekaran with UIHC at No. 11 and Tim Charles with Mercy Medical Center in Cedar Rapids at No. 17.
However, nobody is shaking up the health care industry more than Mr. Gunasekaran. UIHC is building an estimated $400 million hospital facility in North Liberty that will be able to accommodate up to 48 beds, 21 emergency care rooms, 16 operating rooms and additional amenities. 
Mr. Gunasekaran paints a compelling picture and is one of the region's most persuasive communicators.
"We've been operating at a very high capacity for a long time, and our staff have been working around existing space constraints in order to provide high-quality patient care," Mr. Gunasekaran said in a news report. "These new facilities will begin to reduce congestion on our main campus, improve resident education, and enhance the patient experience by providing convenient access to world-class physicians and state-of-the-art technology."
It remains to be seen if this arms race in the health care industry is prudent business maneuvering or excessive spending that will burden competitors and drive up the overall cost of health care. Mercy Iowa City, which has already been struggling with financial matters, has raised concerns of dire consequences about this new UIHC hospital.
Regardless of its impact on other providers, the UIHC project will have massive economic benefits to North Liberty and the surrounding area and positions North Liberty as a new regional health care hub.
Mr. Gunasekaran has only been in his current role as CEO since 2018, overseeing one of the country's largest research hospitals, but it seems as though he's been here for years. He is a tremendous asset to the region. We're hoping his leadership and forceful actions will improve the economy and the health care industry rather than drive up costs and harm competitors.  CBJ