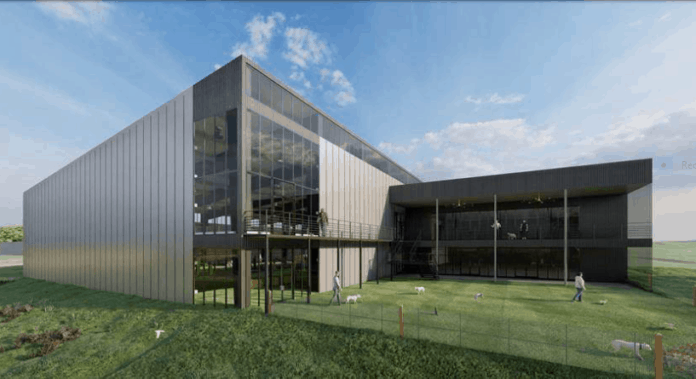 The proposed W.A.L.K. dog center CREDIT: Shive-Hattery Inc.
The name 'W.A.L.K.' has been chosen for a private dog-themed community activities center aiming to open next year in Iowa City.
"The name is meant to be playful and fun and connote exercise and health for people and pets," founder Phil O'Brien said in a release. "The idea came from the fact many of us often spell out words when we talk about things in front of our dogs. We do it because we don't want them to get too excited or have them start running around the house before we know exactly what our plans are."
The concept is to provide a space where people of all ages who own or love animals can gather, play, learn, exercise, eat, and relax together year-round. Dog ownership is not required to enjoy the center.
"The most important aspect is that it will be a safe, pet-friendly community," Mr. O'Brien said. "I built this around the idea that we want people and pets to walk away a little healthier and a little happier each time they visit."
Planned for a site off I-80 at 2513 Highlander Place, the 30,000-square-foot facility aims to attract both locals and family or friends traveling through. It will feature an elevated walking track, dog swimming pool with diving doc, an off-leash area for agility and more. The center will also offer food, drink, and co-working spaces, and host events such as weddings and birthday parties.
In the coming months, Mr. O'Brien plans to work with investors, supporters and builders to solidify plans for a a 2021 opening. An exact date has not been set, and Mr. O'Brien is seeking naming right sponsors for the various areas of the center. Working with Meld Marketing, Mr. O'Brien launched a new website this week that offers the ability to pre-order annual memberships.