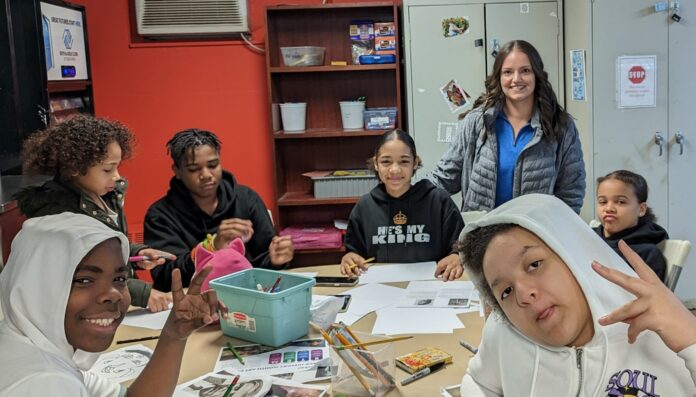 Voting is now open in UScellular's fifth annual Black History Month Art Contest with the Boys & Girls Clubs of the Corridor. Voting closes Feb. 28.
Members of the Boys & Girls Clubs of the Corridor created original pieces of artwork to represent influential Black STEM icons. These included historical figures, world leaders, scientists and educators who made vital contributions to the world of science, technology, engineering and math.
The community can visit here to vote for their favorite piece of original art.
The 10 Boys & Girls Clubs of the Corridor finalists were selected by club representatives based on creativity, quality, interpretation, clarity of theme and overall impression. Anyone 18 or older can vote for their favorite artwork. The finalists' artwork also is digitally displayed at UScellular's Edgewood retail store at 2315 Edgewood Road SW in Cedar Rapids.
The top three vote-getters will be announced 5 p.m. March 9 at the winning artist's club. Prizes include gift cards in the following amounts: $250 for first place; $150 for second place; and $100 for third place.