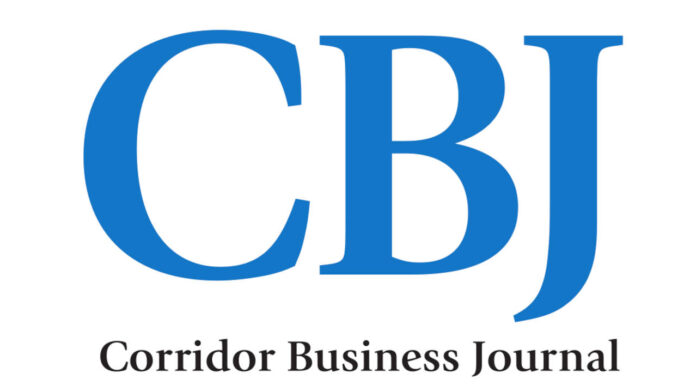 Van Meter Inc., a 50% partner in Werner Ventures LLC, the legal entity that owns Minnesota-based Werner Electric, purchased the remaining business from MacDonald Ventures on April 30 and will begin the process of rebranding under the Van Meter name.
Van Meter was number 3 on the list of the Largest Privately Held Companies in the Corridor with $381,100,000 in 2019 revenue and 500 employees. The acquisition will add 325 employees and an undisclosed amount of revenue.
"For 20 years, Van Meter and the MacDonald family have proudly owned and supported a successful and growing business in Minnesota. We find ourselves mutually understanding that our shared Minnesota business could reach even greater potential through the efficiencies and market influence gained by being owned by one company," said Lura McBride, president and CEO of Van Meter, in a release.
Werner Electric of Minnesota is headquartered in Cottage Grove, Minnesota, and operates eight electrical supply locations — six in Minnesota and two in Wisconsin.
Meanwhile, GreenState Credit Union continues its aggressive acquisition of financial institutions with new purchase and assumption agreements with Oxford Bank & Trust of Oak Brook, Illinois, and Premier Bank of Omaha, Nebraska, company officials announced recently. This marks its first acquisitions outside Iowa.
GreenState was number 4 on the list of the Largest Privately Held Companies in the Corridor with $305,100,000 in 2019 revenue and 431 employees. S&P Global Market Intelligence reported that including the most recent deals, GreenState will have roughly $8.5 billion in total assets, up from $5.4 billion in total assets on March 31, 2019.
"We are excited about the opportunity to expand GreenState's footprint and serve people in these two, key markets," said Jeff Disterhoft, president and CEO of GreenState, said in a release. "Both banks have a strong legacy of providing quality service and demonstrating community involvement, and we are pleased to welcome them — and their customers — into the GreenState family."
S&P Global Market Intelligence quoted Mr. Disterhoft as saying two recent deals boast geographic expansion and increased scale, presenting "untapped growth potential" via access to the Omaha and Chicago markets. The deals mark GreenState's second and third bank deals within years, adding to the credit union's significant growth. 
GreenState's impressive growth continues to rile bankers and banker associations, now across state lines, but is operating and expanding within the appropriate legal parameters.
The growth of Van Meter and GreenState, two of the largest homegrown companies with headquarters in the Corridor, is good news for our region, and showcases two of the top corporate leaders in the entire Midwest with Ms. McBride and Mr. Disterhoft.