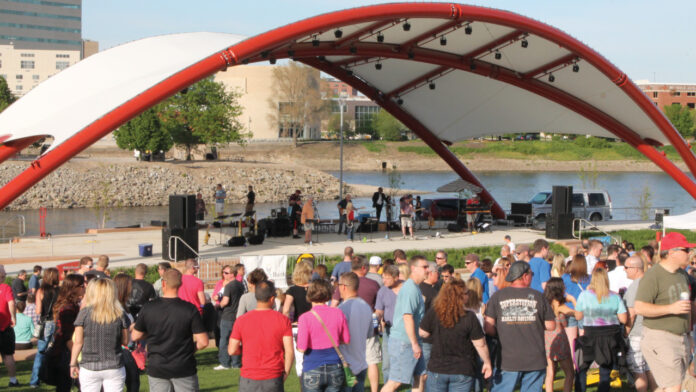 Uptown Friday Nights, a staple of summertime entertainment in downtown Cedar Rapids, is being discontinued.
The Cedar Rapids Jaycees, who organized the weekly concert series, announced the decision March 22 via their Facebook page.
"Due to COVID-19 causing financial hardships and a large dip in membership, we no longer have the resources to put on the shows," organizers said. "We are so thankful for the community jamming with us all these years and look forward to our new projects that will continue to support the Cedar Rapids area."
The Jaycees launched Uptown Friday Nights in 1988 at the Ground Transportation Center as one of the group's primary fundraisers. The event was moved to Greene Square Park in 1997, and hit 2,000 attendees for the first time in 2001. It was moved again in 2014, to the McGrath Amphitheatre, and broke a single-night record with 4,658 in attendance at a concert featuring the The Pork Tornadoes.
The event was most recently held in 2021, after former director Maureen Dees was dismissed as part of a controversy over misuse of funds.
The Cedar Rapids chapter of the Iowa Junior Chamber, founded in 1933, is a community-based leadership training organization for men and women age 21-40. The Iowa Junior Chamber of Commerce is affiliated with the United States Junior Chamber, which is affiliated with Junior Chamber International.