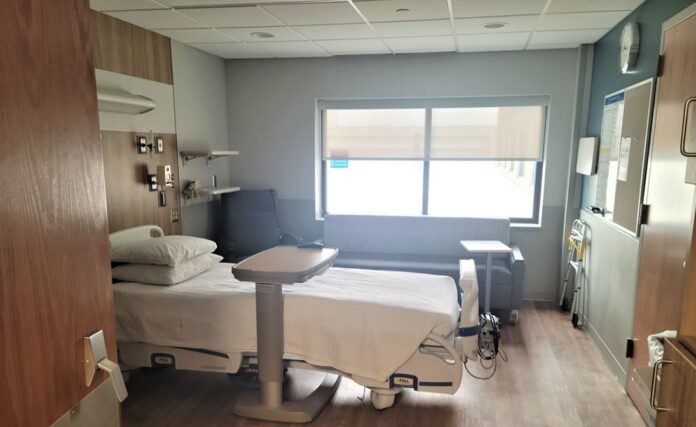 UnityPoint Health–St. Luke's Hospital has completed its $14 million renovation of its Surgical Specialty Unit (3SSU), according to officials at the Cedar Rapids hospital.
Located on the third floor of the hospital, the new 3SS unit combined two existing medical and surgical (med/surg) units into one modern, efficient space to improve patient experience and increase team member efficiency. There had been no renovations to the previous units for over 50 years.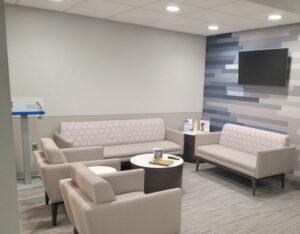 The St. Luke's 3SSU team members provide post-operative care for patients recovering from general, cardiovascular, cancer, bariatric, gynecological surgeries and other procedures that require hospitalization.
The new, modern space features 46 private inpatient rooms with in-suite bathrooms, a post-surgical recovery area with six rooms, two nursing stations, visitor lounges and a family conference room. All rooms include wider doorways and bathrooms with advanced technology to meet the need for different levels of care. The unit also features rooms catering to specific populations, including four bariatric rooms with specialized equipment, and enhanced-safety rooms for behavioral health patients.
"We are grateful to our donors who contributed to St. Luke's Foundation's inpatient modernization campaign, making this project possible," said Molly Eilers, 3SSU manager, in a news release. "The beautiful new space offers patients and families a comfortable home-like environment, which plays such a key role in their healing journey,"
Construction for the inpatient modernization project began in 2021. The final phase of St. Luke's inpatient modernization project includes renovations of the fifth floor Dialysis Suite, expected to be completed by summer 2023.