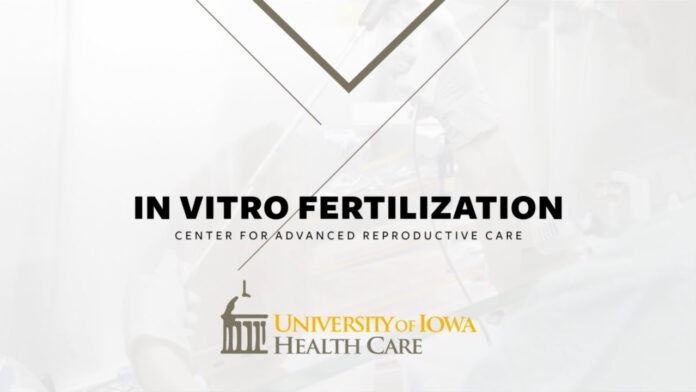 The Center for Advanced Reproductive Care at University of Iowa Hospitals & Clinics marked a milestone in July, completing its 10,000th in-vitro fertilization (IVF) procedure.
The center's IVF program, established in 1987, was the first IVF program in Iowa and has had a role in more than 6,000 births. Recognized as a national leader for single-embryo transfers, the center has achieved pregnancy rates consistently above the national average, according to a news release.
"Our entire care team is dedicated to empathetic and caring attention to patients," said Brad Van Voorhis, MD, reproductive endocrinologist and director of the IVF program. "We practice in a consistent, protocol-driven manner but do our best to individualize care at the same time."
Patients now have three locations to receive infertility care from UI Health Care: Iowa City, Davenport, and West Des Moines. All three locations offer a full spectrum of services, including infertility diagnosis and treatments such as intrauterine insemination and monitoring for IVF and fertilization preservation treatments.
Expanding patient access has helped increase the clinic's volume, and Mr. Van Voorhis said he anticipates the demand for infertility services to continue to grow.
"There's more of a societal trend toward delayed child bearing, which will lead to more difficulties in conceiving a pregnancy for some," he said. "More and more patients will turn to IVF as a solution to their infertility problems, because it's the most effective treatment we have."