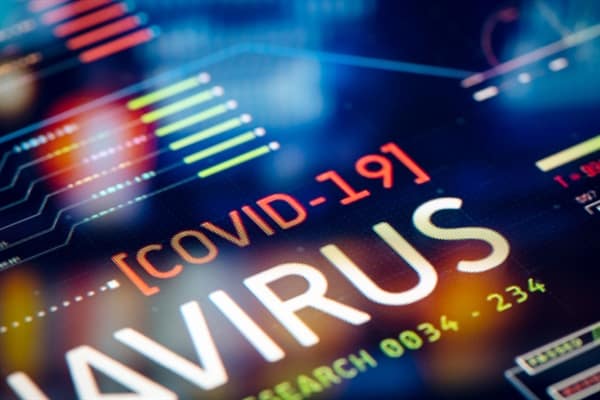 UI Health Care is urging Iowans to take necessary safety precautions amid the Omicron variant creating significant strain on the hospital system and its workers.
Although UI Health Care is able to offer same day testing and results, they've never seen a backlog this big or this high of demand for COVID-19 tests before, said University of Iowa Hospitals & Clinics CEO Suresh Gunasekaran.
"We've also never seen this many health care workers who have been infected or have to take care of loved ones that are infected," he said during a Thursday press conference. "So we are seeing significant workforce shortages directly related to the level of infection in the state of Iowa."
Despite data indicating the Omicron variant results in less deaths and hospitalizations relative to other variants, this is outweighed by its "significant transmissibility," he explained. The extremely high rate of infection spreading throughout Iowa means the "risk to the entire health care system is still just as high as it was."
While UI Health has already voluntarily reduced surgeries for three months due to a lack of health care workers, they are now beginning to move more staff into "activities that benefit patients infected by COVID-19, both in the hospital setting and clinic setting." They hope this is temporary.
"Just because Omicron may be less severe in terms of certain symptomology or certain disease components, we need to take this very seriously," he said. "What we've seen for other Omicron surges is there's a critical period of time of three to four weeks toward the peak, and we believe the peak is just beginning. The next three to four weeks are critical."
Mr. Gunasekaran called on Iowans to do their part in shortening the peak, and ensuring it is less severe, by getting vaccinated and receiving a booster shot when possible. He also urged parents to vaccinate children, to avoid larger gatherings and to stick to safety standards that are in place.
Monoclonal antibodies, used to treat COVID-19, are in short supply nationally and in Iowa. UI Health Care is prioritizing this treatment for patients with high-risk factors like advanced age, comorbidities and the immunocompromised, he said. He also reiterated that having COVID-19 is not equal to being vaccinated.
"The choices that we're making as individuals are having repercussions not just on people seeking COVID-19 care, but on all of us," he said. "All of the emergency rooms are fuller, all of our hospitals are fuller, and the reason is because there is such significant transmission."