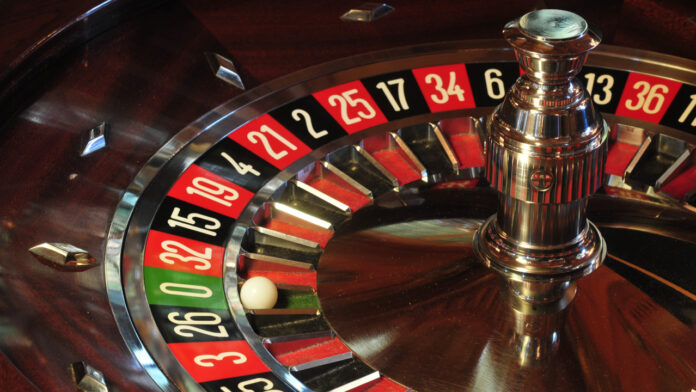 The Iowa Racing and Gaming Commission reviewed statewide gaming market studies from a pair of consulting firms at their meeting Thursday morning – studies that could impact the commission's consideration of a casino proposal from Linn County developers.
The two studies, conducted by the Horsham, Pennsylvania-based Spectrum Gaming Group  and the New Orleans-based Innovation Group in New Orleans, were commissioned by the IRGC and submitted in mid-December. They each evaluate the state's gaming industry on a number of factors, including economic impacts on host communities, public safety, employment, socioeconomic issues and comparisons between gaming and non-gaming communities, as well as assessing other states' gambling industries and the future of gambling in Iowa.
The studies arrive as supporters of a Cedar Rapids casino prepare a development proposal for consideration by the IRGC, after voters approved a referendum Nov. 2 that permanently authorizes gaming in Linn County.
Cedar Rapids Mayor Tiffany O'Donnell, who attended Thursday's meeting at Prairie Meadows Racetrack & Casino in Altoona, said after the meeting she was "excited" about the prospects for a Cedar Rapids casino license.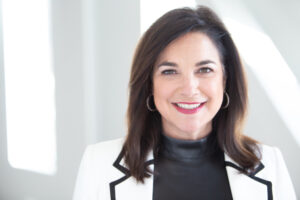 "I really wanted the commissioners to see that Cedar Rapids is all in, that the time is now," Ms. O'Donnell said. "We've been ready for this for 10 years, and after hearing the results of this study, I'm really optimistic that we're in a better position than we've ever been before in terms of getting a casino in Cedar Rapids."
The Cedar Rapids Development Group (CRDG) and its nonprofit partner, the Linn County Gaming Association (LCGA), is in the process of applying for a gaming license with the state commission. If a license is granted, formal steps will be taken to develop a casino.
One of the key topics addressed in the two market studies, and a key factor in the IRGC's denial of Linn County gaming license applications in 2014 and 2017, was the notion of "cannibalization" – the potential for a new casino to siphon revenue away from existing casino operations in the new casino's region.
Both studies noted that Cedar Rapids is in close proximity (90 miles or less) of existing state-licensed casinos in Riverside, Waterloo, Dubuque and Davenport, raising concerns that those casinos' revenues could be impacted by a Linn County casino.
"Based on Spectrum's analysis, it appears that Cedar Rapids is well served by casinos in Waterloo and Riverside, both within an hour of Cedar Rapids," the Spectrum study notes. "Adding a casino to Cedar Rapids holds the prospect of cannibalizing these two properties significantly."
The Innovation Group report projects that revenue at existing Iowa casinos would drop by just over $61 million per year if a casino opened in Linn County, but overall, state gaming revenue would increase by just over $51 million with the addition of a Linn County casino.
It's that potential extra revenue that Ms. O'Donnell hopes is appealing to the IRGC board members.
"There's always been a fear of competition, and the results of the (study) today indicate that the market is ready for some competition," she said. "The threat to local casinos has never been less, because casinos in our region have seen record profits."
She also noted that the population of Linn and Johnson counties has increased by 40,000 in the past decade, providing a larger audience for a new casino operation in the area.
"We feel the time is right in terms of not being as much of a competitive threat," she said.
However, the Innovation Group study notes, "what the gaming market will look like in three years is difficult to estimate based on current data. Nationwide, casinos have seen higher revenues from fewer gaming positions and fewer visits. Operators and analysts are doubtful this condition will sustain, but it is the million-dollar question how the gaming market will stabilize once federal relief spending cycles through and as other travel and leisure options open up."
Ms. O'Donnell said local officials hope to get "some guidance" before the next IRGC board meeting in March whether commissioners will be receptive to new casino proposals.
"We will be ready when they are," she said. "Our citizens voted overwhelmingly for a casino in Cedar Rapids. And a casino isn't just about gaming. It's about the hotel, it's about the amenities, it's about the entertainment. It's about the jobs and the economic development that comes with it, as one piece of the puzzle to grow our city."
After the Nov. 2 Linn County casino referendum, developers indicated they were optimistic about the prospects for a casino development.
"The voters (Nov. 2) have shown they are ready to unlock Linn County's potential," Jonathan Swain, president of Peninsula Pacific Entertainment, the parent company of CRDG, said in a release. "Passing this referendum was the first step in our path to building a local casino."
"A local casino will help our communities become a more vibrant place to live," LCGA president Anne Parmley added in the statement. "A casino will bring millions of much-needed dollars in additional support to local nonprofits. We believe we can do more and be more."
Specific plans for a Linn County casino haven't yet been announced, but after the Nov. 2 vote, Mr. Swain indicated that "we've always expressed a preference for (downtown) Cedar Rapids. We've evaluated half a dozen sites, and we still are focused on something that can help re-energize downtown Cedar Rapids."
The Racing and Gaming Commission has twice rejected casino plans for Linn County, most recently in November 2017. While gaming regulation landscape has changed at the state level since 2017 – all five IRGC members are newly appointed since 2019 – the commission hadn't authorized a new casino license since 2010.