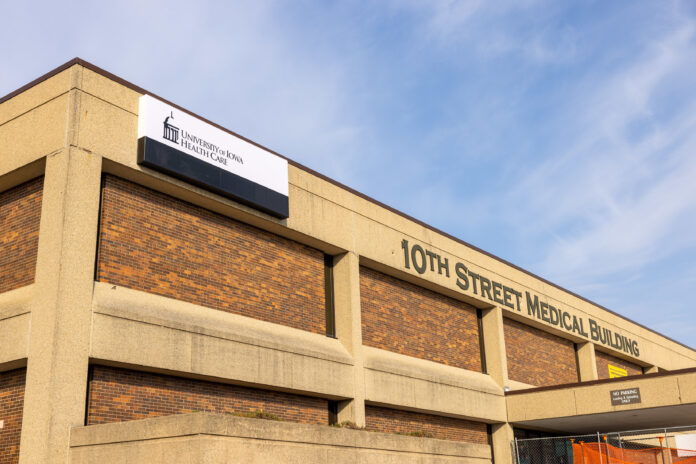 University of Iowa Health Care has opened a new UI Urgent Care in Cedar Rapids, providing patients with an acute care option that complements UI Health Care's existing primary care services in Cedar Rapids.
Located at 411 10th St. SE in downtown Cedar Rapids, UI Urgent Care-Cedar Rapids is open Monday-Friday from 7 a.m.-9 p.m. and Saturday-Sunday from 7 a.m.-7 p.m. A new UI Sports Medicine clinic offering same-day, next-day appointments is also located within the same space. 
"Our goal is to expand convenient care options for people in Cedar Rapids, as well as provide better continuity of care for the thousands of existing UI Health Care patients and employees that live in the Cedar Rapids area," said Rachel Kirchner, director of clinical services at UI Community Clinics, in a news release. 
Urgent Cares are walk-in clinics that provide care for minor illnesses and injuries and typically have shorter wait times than a busy emergency room.  
"Urgent Cares are a great option for patients who can't see their primary care provider right away," said Dr. Katherine Imborek, vice chair for clinical operations in the UI Department of Family Medicine. "If something is life-threatening, then patients should absolutely go to an Emergency Room. However, there are a number of healthcare needs like cuts, minor burns, sprains, fractures, and more that an Urgent Care can handle quickly and effectively." 
UI Urgent Care-Cedar Rapids clinic provides services that go beyond a typical walk-in clinic, including IV fluids, stitches, x-rays and casting. 
There are additional UI Health Care clinics in Cedar Rapids that specialize in pediatrics, family medicine, obstetrics and gynecology and more. Visit uihc.org/cedar-rapids to learn more.