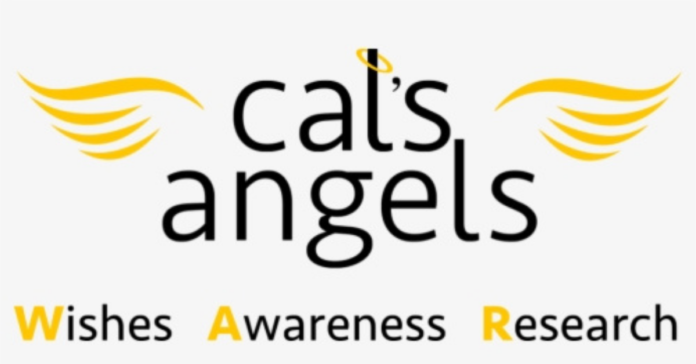 Cal's Angels, an Illinois-based pediatric cancer nonprofit, announced Thursday a partnership with the University of Iowa Stead Family Children's Hospital. It is Cal's Angels first partnership outside Illinois.
The two organizations will celebrate the partnership during the third annual War on Wheels Ride (WOW), where a team of cyclists travel more than a thousand miles from Mount Rushmore to Pollyanna Brewing Co. in St. Charles, Illinois, for two weeks starting Sept. 29.
Their route travels through Iowa, where they will stop to deliver comfort kits before attending the University of Iowa football game versus Penn State University on Saturday. On Sunday, the cyclists will be joined by former Cal's kid, cancer survivor and 2020 Tokyo Olympics silver medal triathlete Kevin McDowell, according to a press release.
Hospital staff are planned to join onsite for a goodbye wave from the hospital and stadium, where the jumbotron will read a thank you message to Cal's Angels. Twenty-five percent of the funds raised during WOW will go back to support pediatric cancer research at Stead Family Children's Hospital.
"We are always happy to partner with groups who are interested in sharing the importance of research, treatment, and collaboration regarding any childhood illness," said Alexander Bassuk, physician-in-chief at UI Stead Family Children's Hospital and chairman of the UI Stead Family Department of Pediatrics at Carver College of Medicine in a statement. "Cal's Angels is a strong group which exemplifies the power of community in making progress happen."
Named to honor Cal Sutter, a 12-year-old Little League All-Star diagnosed with Acute Myelogenous Leukemia in 2005, Cal's Angels mission is to grant wishes, raise awareness and fund research to help kids everywhere fight cancer. Cal's Angels programming touches children in hospitals who are battling cancer through hospital parties and programming, including comfort kits. The comfort kits are available to any oncology family, inpatient or outpatient at Chicagoland hospitals and now Stead Family Children's Hospital.
The foundation also saw Cal's Law get signed in Illinois last month, which provides children diagnosed with cancer greater access to Genome/DNA sequencing testing, which is offered much less frequently to children than adults. The Cal's Law legislation achieves the goal to ensure that children diagnosed with cancer can be approved for comprehensive cancer testing by amending the Illinois Insurance Code to require coverage for comprehensive cancer testing and testing of blood or constitutional tissues for cancer predisposition testing. Due to lack of access to this type of testing, there are cases of children undergoing extensive chemotherapy unnecessarily, when it would never cure their cancer. Cal's Angels hopes to see similar bills passed into law in states across the United States, including Iowa.
For more information on Cal's Angels, including programming, how to donate or get involved, visit www.calsangels.org.