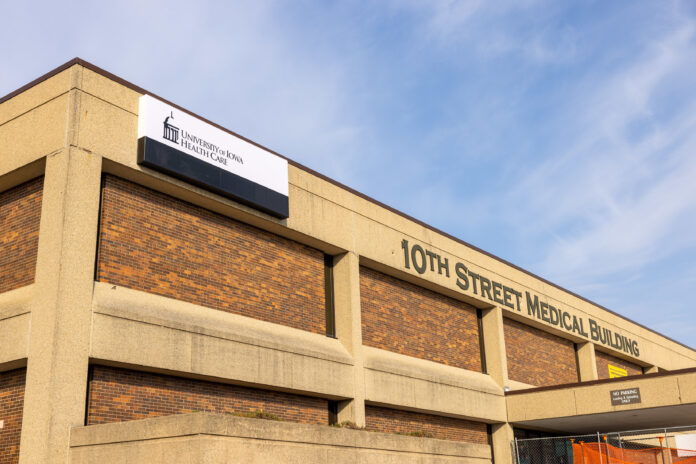 University of Iowa Health Care is choosing to locate a 65,000-square-feet medical office building on the southeast side of Iowa City.
The university announced plans to develop the office building — equipped with exam rooms, diagnostic imaging, a pathology lab and a primary care practice — in a November Request for Qualification (RFQ) proposal.
Now UI Health is confirming the site's location will be in southeast Iowa City because of the number of people it will help serve. The exact location is to be determined.
A Request for Proposal (RFP) process is underway to identify a developer and precise location.
An analysis by UI Health Care says that southeast Iowa City is the most densely populated part of the city, yet has the few primary care options, according to a press release. This prompts residents to travel outside their community to receive care.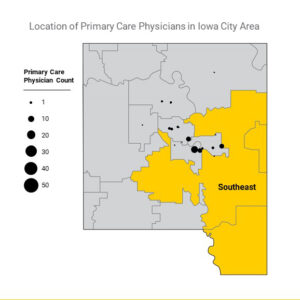 "Having a relationship with a primary care doctor for regular, preventative care is shown to have better long-term health outcomes," said Kim Hunter, interim CEO at University of Iowa Hospitals & Clinics, in a statement. "By adding services in southeast Iowa City, we are increasing local access and reducing barriers for individuals seeking high-quality care." 
UI officials expect the new medical office building will decrease use of emergency departments and urgent cares as a main source of health care, resulting in lower costs and less emergency care backlogs. Individuals are less likely develop chronic diseases with closer access to facilities.
In addition to serving patients' primary care needs, the planned southeast Iowa City facility will enhance the university's ability to train future physicians to help address the shortage of physicians across the state, as well as conduct medical research.  
Once complete, the southeast Iowa City facility will house most of the primary care services currently located at the main campus of UI Hospitals & Clinics, according to the release.
"In order to build strong neighborhoods and a healthy community, we need to make sure everyone has access to high-quality health care," said Iowa City Mayor Bruce Teague in a statement. "We are pleased the University of Iowa shares this commitment to increase health care access." 
Project details will be released at a later date with completion anticipataed by 2025.