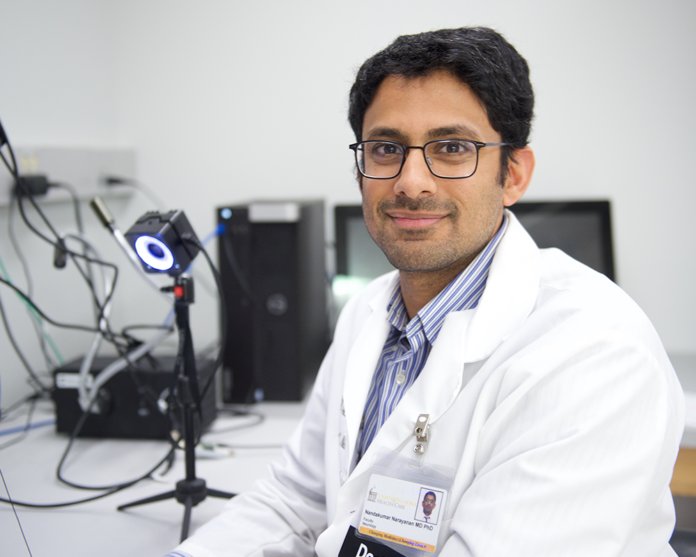 In an ongoing effort to battle neurodegenerative diseases, such as Alzheimer's disease, Parkinson's disease and dementia, the University of Iowa Health Care will create the Iowa Center for Neurodegeneration.
Aimed at improving treatment of these diseases in underserved rural populations, the new center also allows for increased awareness and the potential to bring world-class researchers to Iowa City. In turn, this would allow the UI Carver College of Medicine to secure additional funding from the National Institute for Health (NIH) and philanthropic gifts.
"Establishing a dedicated center focused on Parkinson's disease and other neurodegenerative diseases will help us synergize resources and pursue transformational discovery," says Dr. Nandakumar Narayanan, an associate professor of neurology at the UI Carver College of Medicine who studies Parkinson's disease, in a statement. "The center will better position us to compete for national funding, catalyzing research breakthroughs that will make a palpable difference in the lives of patients affected by neurodegenerative disease."
The new center will be housed within the Iowa Neuroscience Institute. It is funded by NIH grants, the Roy J. Carver Charitable Trust and additional philanthropic support.
UI Hospitals & Clinics was recently selected as one of only two Parkinson's disease research centers of excellence in the United States to receive planning grants from the NIH. The center will provide support and infrastructure for UI Health Care clinical trials involving the potentially groundbreaking use of existing drugs shown to reverse and prevent damage in Parkinson's disease models.