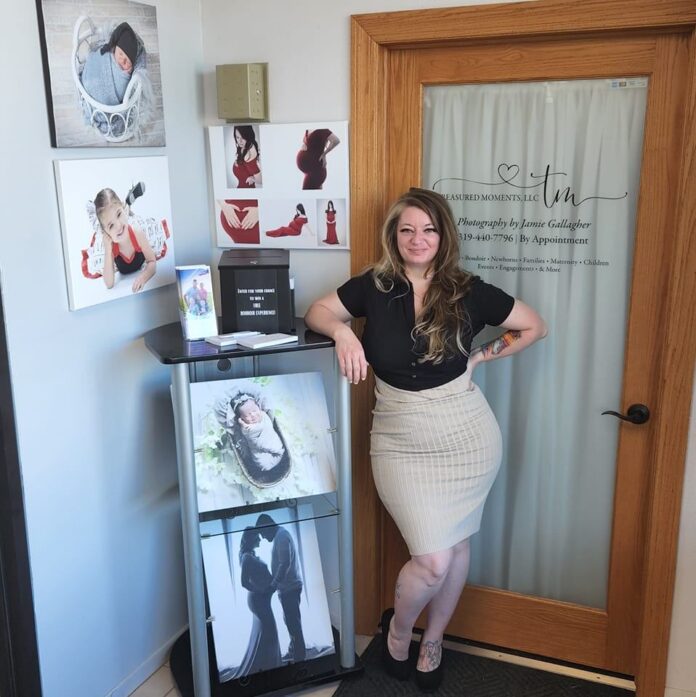 Treasured Moments Photography, 143 Marion Blvd., Ste. B, joins a growing number of new businesses at Indian Creek Mall in Marion.
The importance of preserving family memories is what drove owner, Jamie Gallagher, to start her own business in 2016.
"When I was 12, my dad passed away from a heart attack; three years later my mom was diagnosed with terminal cancer," Ms. Gallagher stated in a release. "It was then I realized we didn't have a single photo of the five of us. One of my parents had always been the one to take the photos. At that point I became camera happy knowing it's all I'd have left some day.
As she got older, Gallagher realized she wanted to share this gift with others, more moments captured and time frozen. Something she wished she had more of. As her business increased she outgrew her studio space in Cedar Rapids which led her to seeking a larger area.
"I just knew the moment I walked into the space at Indian Creek Mall," she added. "I could immediately vision where everything would go. It's perfect."
Treasured Moments Photography offers portrait photography – couples, families, maternity, newborns, engagement and wedding, children, seniors and more. Gallagher's style is a mix of posed portraits and candid for families. She also specializes in Boudoir photography giving each client a pressure-free experience that is 100% them. Clients receive sneak peeks during the session, from the back of the camera view, so they can see a raw unedited version of themselves, through another set of eyes. 
To learn more about Treasured Moments Photography or to schedule an appointment call (319) 440-7796 or visit treasuredmomentsllc.net