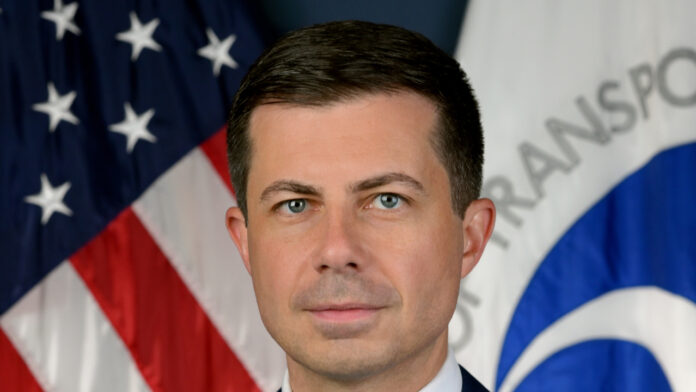 U.S. Transportation Secretary Pete Buttigieg will visit the Eastern Iowa Airport Thursday morning, airport officials announced Wednesday.
Mr. Buttigieg will host a news conference at the airport at 11 a.m. Thursday.
At the news conference, which will also include Cedar Rapids Mayor Tiffany O'Donnell and other local leaders, Mr. Buttigieg will highlight how the $20 million investment for Phase 4 of the airport's Terminal Modernization Project "and other projects like it across the Midwest are a key part of how the Biden-Harris Administration is working to build the next-generation American infrastructure while creating good-paying jobs."
Officials announced in July 2022 that the Eastern Iowa Airport would receive $20.4 million for terminal upgrades under the federal Airport Terminal Program. A total of five airports statewide received funding under the program, part of the bipartisan infrastructure bill signed into law in early 2022.
Eastern Iowa Airport (CID) director Marty Lenss said the funds will be used to complete Phase 4 of the airport's four-phase terminal modernization program. The project, with an estimated budget of $68 million, broke ground in March and will include a host of terminal improvements, including expansion of the airport's geothermal heating/cooling system, additional aircraft parking gates, additional passenger gate seating, enhanced concessions, a pet relief area, a passenger sensory room, new and expanded restrooms, more natural daylighting, an outdoor patio, gate-checked baggage valet elevators and mother's rooms.
Mr. Buttigieg was sworn in as the 19th Secretary of Transportation in February 2021. The first openly gay person confirmed to serve in a president's Cabinet, Mr. Buttigieg previously served two terms as mayor of his hometown, South Bend, Indiana. He also served for seven years as an officer in the U.S. Navy Reserve, taking a leave of absence from the mayor's office for a deployment to Afghanistan in 2014. He is a graduate of Harvard University and Oxford, where he was a Rhodes Scholar and completed a degree in philosophy, politics, and economics. He also campaigned for the Democratic presidential nomination in the 2020 election cycle.