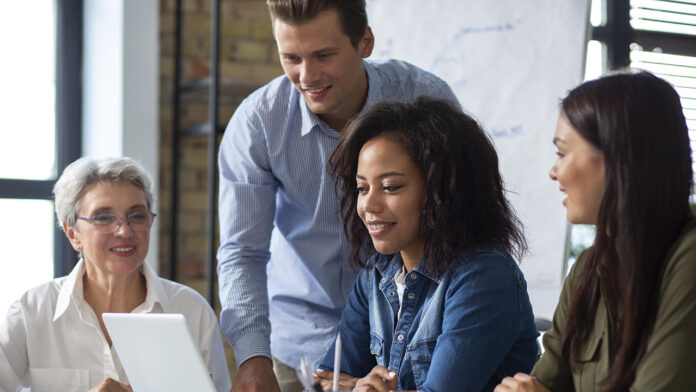 Now that your vision, mission, brand, and strategic objectives are clear, it's time to drive your business forward so you can reach your goals. The Entrepreneurial Operating System (EOS) provides an effective framework to guide any business owner through the process of creating the ideal organization with the right people in the right seats — all working toward the same goal.
Implementing a practical and efficient operating system in your company will help unlock significant value in your business. Such a system not only provides organizational and culture benefits, but also increases the value of your company and gives you more flexibility. 
The EOS model is built on what they define as the Six Key Components™ that any business must manage and strengthen in order to be a great business. When working with certified EOS Implementer Michelle Owens at Slingshot25, businesses work through each of these steps using specific tools to help identify problem areas and solutions for a stronger company. 
The Six Key Components in EOS are:
Vision
Aligning everyone to the vision and direction of the company.
People
Ensuring you have the right people (in the right seats) to achieve your goals.
Data
Zeroing in on the data that provides clear picture of your company's performance.
Issues
Creating an organization of problem solvers at every level.
Process
"Systemizing" the core processes critical to running your business.
Traction
Bringing discipline and accountability into the organization and becoming great at execution. 
While every business should walk through these steps to ensure you're set up for success, your current challenges and pain points will determine where you focus your energy. EOS makes it easy to understand where your priorities are through their free Organizational Checkup™ tool online. By answering 20 questions honestly, you'll gain insights into what is holding your business back. 
Taking these essential steps to build a stronger business will ultimately help you create the value and returns you want from your business.
If you're interested in learning more about how EOS can help your business, contact Michelle Owens via email at Michelle.Owens@EOSWorldwide.com or by calling (319) 651-6295.
Michelle Owens is a EOS Implementer with EOS Worldwide.