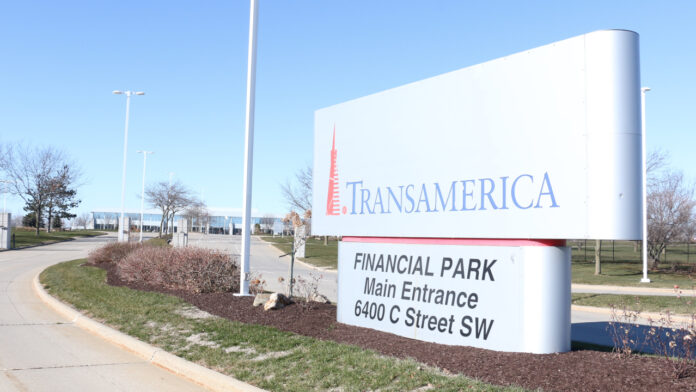 Transamerica has partnered with FuturePlan by Ascensus, Natixis Investment Managers and LeafHouse Financial Advisors LLC to introduce an innovative group plan solution featuring the first Environmental, Social and Governance (ESG)-driven target date series.
The Sustainable Futures ESG Group Plan Solution makes retirement plan sponsorship easier for employers by reducing administrative burdens and mitigating fiduciary risk. In addition, a fully integrated 100-point payroll data integrity check helps prevent common and potentially costly errors.
The solution offers a broad range of investment choices, including the industry's first ESG-driven target-date series, Natixis Sustainable Future Funds, which launched in 2017. The target date suite is powered by the intentional selection of investment managers that consider ESG factors among other essential criteria in their decision-making processes, to drive better financial outcomes for participants over the long run.
Open to both existing and start-up 401(k) plans, the Sustainable Futures ESG Group Plan Solution provides guided onboarding and enrollment support, as well as ongoing service from a dedicated FuturePlan team with seamless integration into Transamerica's recordkeeping system. FuturePlan serves as the third party administrator and 3(16) plan administrator. Transamerica is the plan's recordkeeper, and LeafHouse Financial Advisors, LLC is the 3(38) fiduciary investment manager.
"Transamerica is a pioneer and has long advocated for group plan solutions, having established our first pooled plan solution in 2001," said Darren Zino, Senior Managing Director of U.S. Retirement Distribution at Transamerica, in a release. "We continue to innovate by partnering with providers that share our drive to bring the best solutions to our retirement plan sponsors and their participants. The Sustainable Futures ESG Group Plan Solution allows employers and their financial consultants who seek an ESG approach to lighten the administrative and fiduciary burdens of sponsoring a retirement plan. This benefit allows them to focus on their business growth while offering a crucial benefit to their employees."
Participating employers will enjoy access to a combined team of industry-leading plan professionals not otherwise available outside of this unique pooled arrangement. As the third party administrator, FuturePlan offers the FuturePlan Fiduciary Assistant program, a proprietary 100-point payroll data integrity check designed to prevent most common plan errors flagged in U.S. Department of Labor (DOL) and IRS audits. Fiduciary Assistant works in conjunction with Transamerica's PayStart approved payroll vendors.
Fund selectors cite a number of factors contributing to increased demand for ESG. Investors' growing social awareness tops the list for increased demand from investors, and 86% of fund selectors plan to maintain or increase their ESG offering, according to Natixis Investment Managers' 2021 ESG Investor Insight Report.
"Investment professionals are increasingly incorporating ESG data into their investment process, and plan participants are indicating a strong preference for choices that are sustainable, responsible or ESG driven," said Liana Magner, executive vice president and head of retirement and institutional in the U.S. at Natixis Investment Managers. "We are committed to helping plan advisors understand the crucial role ESG can play in retirement plans, and we're pleased to partner with Transamerica in making it even easier for investment professionals to have access to ESG options in their retirement plans."
"The Sustainable Futures ESG Group Plan Solution is an outstanding opportunity to further broaden our pooled plan options with the addition of an ESG offering," said Kasey Price, FuturePlan's head of sales. "We're excited to align the advantages of our pooled plan product with environmental and socially conscious investing."
"LeafHouse Financial pioneered the concepts of ESG integration into retirement plan lineups with LIST, the LeafHouse Investment Sustainability Technology," said Todd Kading, chief executive officer at LeafHouse Financial LLC. "We are honored to bring that technology to the table with industry leaders like Transamerica, FuturePlan and Natixis. We believe that this program will allow participants to benefit from investing for a sustainable future."