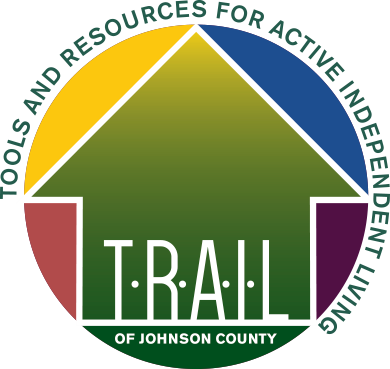 A new nonprofit organization promises help for successful "aging in place" when it begins accepting members and offering services in April.
TRAIL of Johnson County — standing for Tools and Resources for Active Independent Living — is a membership-based organization launched by a group of Iowa City residents intent on living in their existing homes, but mindful of the challenges in doing so.
"As we age, necessities such as home maintenance and repair, and even routine errands like grocery shopping or doctor visits, can become barriers to staying safe and healthy in our own homes," TRAIL Board Chair David Rust, of Iowa City, stated in a press release. "We also know that maintaining an active social network contributes to long-term quality of life. These are among the key services and benefits TRAIL will bring to its members' doorsteps."
TRAIL will continue fundraising efforts to generate start-up resources and build a stable financial foundation. According to Mr. Rust, gift commitments from local donors total more than $108,000 toward a March 31 goal of $120,000.
TRAIL is part of the nationwide Village to Village Network, an affiliation of aging-in-place organizations that began in the Boston area a decade ago. Today there are more than 350 of these "virtual villages" operating or in development around the country. TRAIL is believed to be the first such organization in Iowa.
Mr. Rust says TRAIL hopes to serve all of Johnson County over time, but anticipates an initial membership of approximately 20-30 households in the Iowa City-Coralville area.
For more information, visit www.trailofjohnsoncounty.org or send inquiries to info@trailofjohnsoncounty.org.