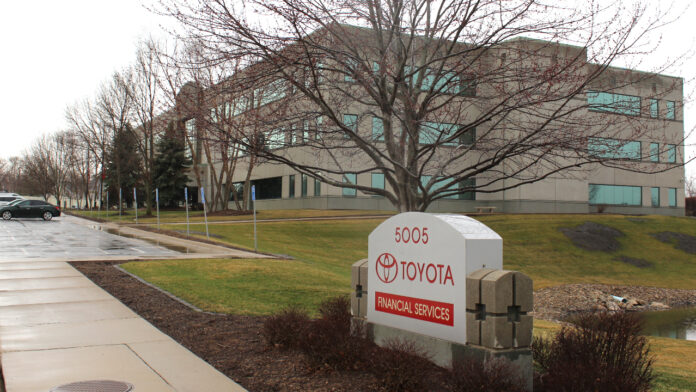 Toyota Financial Services will be eliminating 322 positions at the company's Cedar Rapids customer service center, according to a Worker Adjustment and Retraining Act (WARN) notice filed with Iowa Workforce Development this week.
The cuts will be effective by July 2, according to the WARN notice.
The move comes as part of Toyota Financial Services' March 2021 announcement that they would be closing their Cedar Rapids location, 5005 N. River Blvd. NE, by the end of 2022, resulting in the loss of an estimated 600 jobs.
Vincent Bray, senior manager of corporate communications for Toyota Financial Services, said in March 2021 that TFS would be relocating three regional customer service centers, including the Cedar Rapids center, to regional dealer service centers in Chandler, Ariz., Plano, Texas and Alpharetta, Ga.
The decision impacts about one-third of Toyota Financial Services' 3,300 employees nationwide, including the Cedar Rapids workers, who were offered the opportunity to transfer to Texas.
Toyota began financial operations in Cedar Rapids in 1991, opening a Toyota Motor Insurance Services office with just 18 employees.
In March of 1997, the operation was expanded to include a call center to serve Toyota Motor Credit's finance and lease customers.
In March 1999, Toyota Motor Credit Corporation held a grand opening ceremony for its new $20 million, 110,000-square-foot Financial Services Center, which was to employ 400 workers from the area with an annual payroll topping $10 million at the time.
The facility consolidated workers from two different Cedar Rapids-area facilities and "provides Toyota with the latest information technology to provide industry-leading financial customer service," according to a 1999 news release.
The 1999 release also noted customer service functions were being transferred from Toyota Motor Credit branch offices in other parts of the country to the Cedar Rapids center.