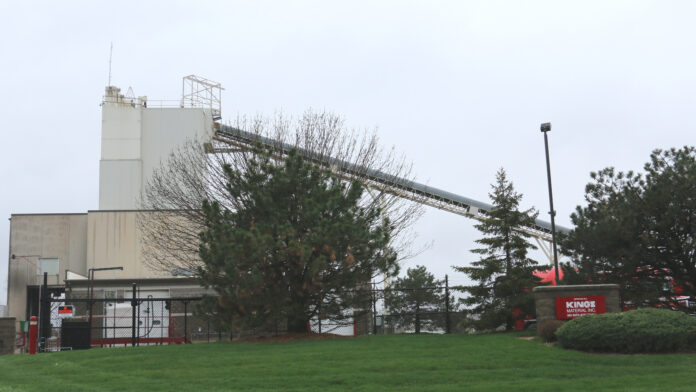 Citing a wage dispute, members of Teamsters Local 238 are in the second day of a strike against King's Ready-Mix and its plant in southwest Cedar Rapids.
In a news release, Jesse Case, secretary-treasurer of Teamsters Local 238, whose members deliver concrete produced by King's Ready Mix, said the company's last wage offer was unanimously rejected by the membership.
"Workers are tired of living paycheck to paycheck in a market that is grossly underpaying their employees," Mr. Case said. "Wages in the concrete industry in the Cedar Rapids market have remained stagnant for years and quite frankly, I'm surprised the industry has gone this long without a strike."
Concrete delivery workers from Local 238 are currently paid a base rate of $22.45 an hour, and union representatives said in a statement that anything less than $25.70 means they have lost earning power over the past decade.
""We are disappointed to have not reached an agreement," King's Ready-Mix president Charllie Rohde said in a statement. "We have always had a wage and fringe benefit package that is fair and equitable to our team, and our offers have reflected that. This labor dispute solely impacts our King's Ready-Mix division in Cedar Rapids, and has no impact on our masonry and landscape divisions. During this time, we will continue to serve all customers across the King's Material organization."
Union officials said they also plans on reaching out to other non-union concrete drivers regarding labor standards in the area and to encourage them to join the strike effort.
No information has been announced regarding negotiations or other efforts to resolve the strike.