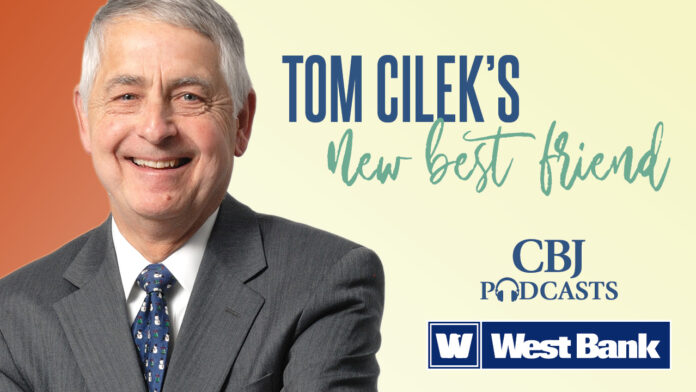 Meet Tom's New Best Friend: Jennifer Banta, President and CEO of United Way of Johnson and Washington Counties.
Tom talks to Jennifer about her work with United Way since she began back in November, including an inside look at their fundraising efforts, how they serve multiple counties, and their current initiatives in providing access to education, healthcare, and financial stability. Additionally, Jennifer shares a bit about herself, including why she decided to call Iowa home, her work as a Master Gardener, and how she has inadvertently started a prairie movement.
Podcast presented by West Bank.
Listen now at CorridorBusiness.com or wherever you listen to podcasts.
Listen above or at your favorite podcast platforms, including iTunes, Spotify, Google Play and Stitcher. And don't miss our other CBJ podcasts, Real Success with Nate Kaeding and Diversity Straight Up.