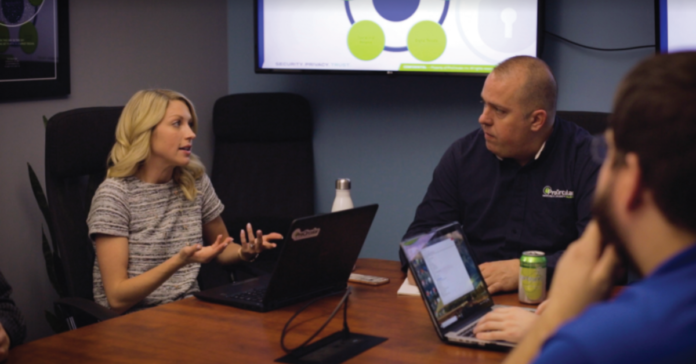 ProCircular and ServiShare, a subsidiary of the Iowa Hospital Association, announced a three year partnership March 13 to meet cybersecurity needs of Iowa hospitals.
The Coralville-based cybersecurity company was selected by ServiShare because of its connection to the state as the largest Iowa-based cybersecurity and compliance firm, according to a release.
"Their extensive experience protecting valuable data, providing proactive solutions, and meeting compliance requirements is necessary for members so they can focus on delivering high-quality healthcare to Iowans," said ServiShare Executive Vice President Perry Meyer in a statement.
ServiShare gives Iowa hospitals management resources and partners who make the business of healthcare more efficient.
"We're excited to cultivate deep partnerships with hospitals throughout Iowa," said ProCircular CEO Aaron Warner in a press release. "Critical access hospitals are outgunned and under constant attack. Each facility will have shared risks and unique challenges and ProCircular will be there to support them through thick and thin."
ProCircular will assess each member's cybersecurity readiness and address regulatory commitments to improve patient safety and overall availability. Services will include penetration testing, risk and compliance assessments, monitoring services such as SOC as a Service and MXDR, and incident response/recovery.
Iowa's SBA Person of the Year award winner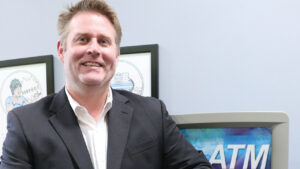 Currently serving as Technology Association of Iowa (TAI) public policy committee chair, Mr. Warner was named Iowa's 2023 U.S. Small Business Administration's (SBA) Small Business Person of the Year on March 14.
Mr. Warner previously served as the CIO of Integrated DNA Technologies. He was nominated by Paul Heath, regional director of America's SBDC Iowa at the University of Iowa.
ProCircular has developed a spinoff company, called Cybercade, for its web-based escape room game designed to help businesses understand and learn cybersecurity topics in an approachable way. Mr. Warner serves as co-founder and president.
Founded in 2016, ProCircular serves clients in healthcare, manufacturing, government, defense contractors, education and finance. In its first 12 months, ProCircular's revenue grew 200% and has since grown 60% year-over-year, besides 2020.
ProCircular used the SBA's Paycheck Protection Program (PPP) and COVID-19 Economic Injury Disaster Loan Program (EIDL) to help weather COVID-19. ProCircular has continued to grow since, adding two more offices, increasing staff from 35 to 69 and increasing paid internships from seven to 19, a news release said.
The winners will be recognized on April 30 and May 1 during the National Small Business Week awards ceremony in Washington, D.C. At the event, one of the state/territory winners will be announced as the 2023 National Small Business Person of the Year.