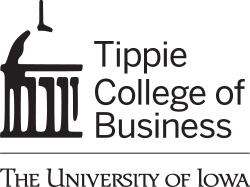 The University of Iowa's Tippie College of Business' online MBA program has been ranked among the top 10 in the country in a new ranking from one of America's leading business publications.
Fortune magazine ranked the program at number eight out of the 100 programs in its 2023 ranking of online MBA programs.
"This ranking demonstrates that our online MBA program provides more than just a customizable, flexible option for working professionals to expand their career paths," said Jennifer Blackhurst, associate dean for graduate management programs, in a news release. "This shows we've built an academically solid program with outstanding faculty that has already earned a strong national reputation."
Ms. Blackhurst said the Iowa MBA program is successful because it offers a high-quality education from a respected Big Ten institution with a tuition that's well below what most other top-tier business schools charge.
Fortune compiles the rankings using a formula that considers such statistics as students' undergraduate grade point averages and length of work experience; the program's acceptance, retention, and graduation rates; and a survey of hiring managers at top U.S. businesses.
Started in 2019, Tippie's online Iowa MBA program enrolled students from 45 states in its first three years and has already seen graduates earn an average 34% salary increase, with 66% receiving a promotion after earning their degree.
The Fortune ranking follows a recent Princeton Review ranking of 16 nationally and nine among public universities, and another from US News & World Report, which ranks the Tippie program as the number one part-time MBA program in Iowa.