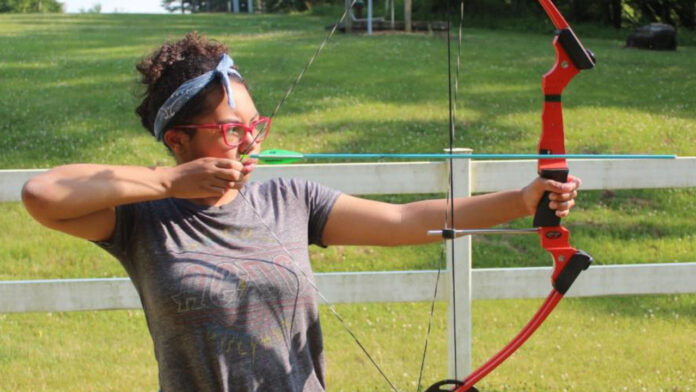 A $35,000 gift from Aegon Transamerica will boost the Girl Scouts' efforts to support outdoor health and wellness programs for local girls.
"Aegon Transamerica is fueling new opportunities for Girl Scouts to experience high-quality, safe outdoor activities," Diane Nelson, CEO of Girl Scouts of Eastern Iowa and Western Illinois, said in a release. "Girls will learn new outdoor skills while developing healthy minds, bodies, and souls."
The grant to the Girl Scouts was announced July 10.
Camp is the perfect place to help girls develop healthy habits. Girl Scouts hike, kayak, rock climb, ride horses, and sleep outdoors, learning that nature positively impacts their physical and mental health. While trying high-energy activities, they learn that food and restful sleep can fuel their bodies to continue doing the activities they love with supportive friends. Funding from Aegon Transamerica ensures that Girl Scouts will have a transformative outdoor experience, boosting their self-esteem and physical well-being.
Thousands of girls, volunteers, and families visit Camp Liberty, Camp Little Cloud, and Camp L-Kee-Ta annually to develop their outdoor skills and experience nature.
Backed by trusted adult volunteers, mentors, and millions of alums, Girl
Scouts lead the way as they find their voices and make changes that affect the
issues most important to them.
Learn more about outdoor programs for Girl Scouts at www.GirlScoutsToday.org.