Researchers from the Tippie College of Busines have been awarded a $288,779 grant from the National Science Foundation to better understand why male researchers publish more papers on average and generate more citations than their female colleagues.
According to lead researcher of the study Rong Su, female scientists have increased since the 1960s but men still publish 35% more papers and receive 34% more citations than women in the 2000s.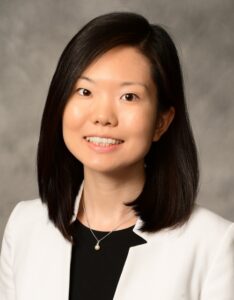 "These gender gaps are even wider in the United States than the global average, and understanding causes of persistent gender gaps in research is of grave significance for improving gender equality in academic institutions," said Ms. Su, associate professor of management and entrepreneurship, in a statement.
Ms. Su and Kang Zhao, associate professor of business analytics, will examine publication records of more than 90 million researchers around the world to study gender gaps.
They expect to learn more about how gender role norms impact collaboration with junior researchers, leading to a potential productivity penalty for women. It will also look at differences across disciplines and analyze trends to inform institutional policies and practices for advancing gender equality in academic science, according to a press release.
More: Iowa City entrepreneur wants to close the gender gap in engineering.