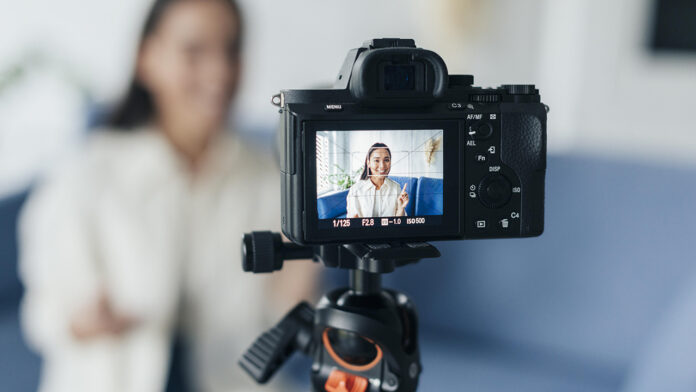 Today, influencer marketing is exclusively associated with social media users who market products to their engaged followers. 
How it's evolved
Some say the original online influencers were "mommy bloggers" of the early 2000s, who offered advice to fellow and expecting mothers. By 2010, social media platforms like Twitter, Facebook and Instagram were well established and made it so anyone can be an influencer, no matter the subject matter or expertise. 
To be effective today, an influencer must first obtain a quantifiable amount of power through social media followers, often across platforms. What's even more valuable than their number of followers is the trust their audiences place in them.
Why it's a trend?
Influencer marketing has become a major trend because people value the thoughts and opinions of their favorite influencers. 
Research shows that 49% of consumers look to influencer recommendations when evaluating a purchase. This figure is even higher among women at 86%. 
Younger demographics are even more on board with the influencer trend. In fact, 70% trust a modern influencer more than a traditional celebrity.
The key is authenticity.
Over time, if an influencer has cultivated trust through engaging content that resonates with their followers, then that trust can be used to market products that are in line with their brand.
Is it effective?
When managed and tracked properly, influencer marketing is an effective way to market your brand or product. 
In certain instances, it's even shown to deliver a 1,100% return on your investment if done correctly. But it takes more than posting videos. There must be a well-thought-out marketing strategy behind it.
Before recruiting influencers to promote your brand, it's important to think about which influencers are good for your product, while also scrutinizing the value of their audience to your organization.
Advantages and pitfalls
Influencer marketing has the potential to spark huge growth and notoriety for your company or brand. 
But before you increase your budget for influencer marketing, make sure you're prepared to hold influencers accountable. Don't simply rely on how many likes they received on a post mentioning your product. It may be easy to gravitate toward such readily available metrics, but they'll provide an inadequate measure of success. 
Instead, explore the best ways to evaluate whether a partnering influencer is providing a return on investment. Enlist attribution and conversion tracking tools to see if an the content is leading to engagement with your own content or digital purchases. 
Even if it requires partnering with a marketing expert, it could give your business a new and effective way to target desired clientele and grow your bottom line. •
Betsy McCloskey is a partner at Plaid Swan Inc. with offices in Cedar Rapids and Dubuque. Plaid Swan is a female-owned and operated marketing communications firm.