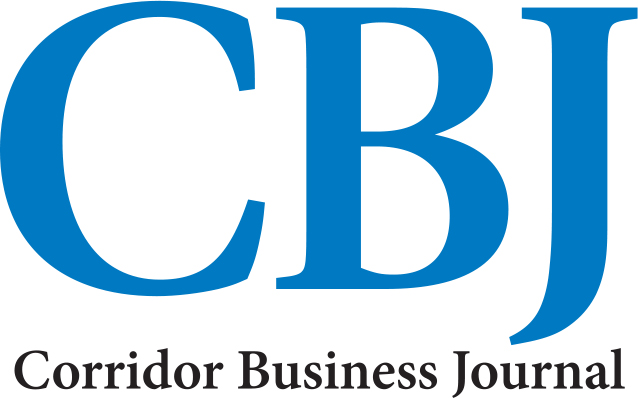 The Alliance of Area Business Publishers (AABP) has awarded the Corridor Business Journal with four national journalism awards, which were announced during the AABP's 2022 editorial excellence awards ceremony held June 11 in Columbus, Ohio.
The CBJ is categorized as a "small" publication, and therefore competed against other publications within this category with similar distribution numbers.
Best Feature (Small)– Gold
"Her way"; Katharine Carlon, Richard Pratt, Julia Druckmiller  
"This ambitious project is a testament to the heavy toll the pandemic has taken on women. The multi-part series makes extensive use of data, anecdotal evidence and effective storytelling to demonstrate the impact of the crisis. It is a credit to the staff that they recognized how critical it was to invest in this story and then report it thoroughly."
Best Local Coverage of a National Business/Economic Story (Small)– Silver
"Malls 2.0: It's Reinvent or Die for Struggling Retail Centers"; Katharine Carlon 
"Shopping habits have changed, it takes a lot more than department stores, specialty stores and a food court to bring people into malls. This feature shows how today's malls have evolved from shopping centers to full-blown community experience centers. This complete report is brilliantly illustrated with lively photos and relatable sources." 
Best Explanatory Journalism (Small)– Silver
"Then and Now"; Katharine Carlon, reporter; Richard Pratt, reporter; Angela Holmes, magazine and special projects editor; Becky Gardner, editor & chief content officer; Jennie Morton, reporter; Steve Gravelle, reporter; Becky Lyons, creative and specialty projects director. 
"This extensive package of stories, photos and charts shows how a cataclysmic summer storm devastated local businesses. The selection of personal tales from business owners lets readers see the damage suffered by many of their neighbors and how some recovered." 
Best Newspaper (Small Tabloids)– Silver
Becky Gardner, Katharine Carlon, Richard Pratt, Noah Tong, Angela Holmes, Vicki Dean, Becky Lyons, Julia Druckmiller, John Lohman
"This publication is full of local content. Of note is the range of coverage included in the article "Then – and Now." There is a strong focus on pandemic recovery throughout the issues. Covers make good use of space, and compelling headlines grab attention."