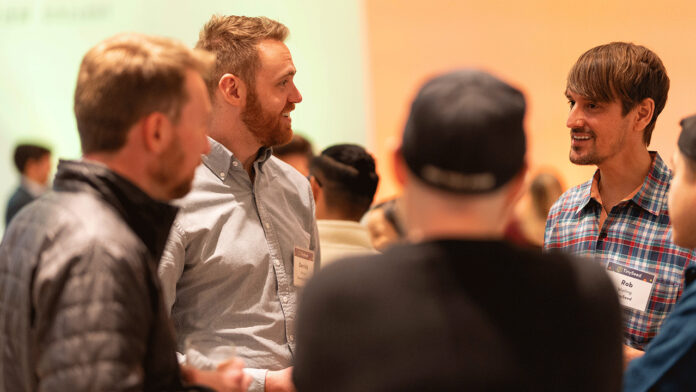 Sam Schrup created TextRetailer to help businesses better reach their audiences in a time when it's more difficult than ever to grab a customer's attention through social media and email marketing.
Through a "reply to buy" functionality, TextRetailer directly connects vendors to buyers by sending an order proposal via a text message that includes a product description and image. If the customer is intrigued and decides to purchase, they can simply send a text message back specifying what they would like to order.
"We all know that emails are getting saturated and the open rates are declining, and text messaging has something like a 98% open rate," said Mr. Schrup. "It's a very responsive channel."
Customers simply reply 'Yes' with the quantity they'd like to buy and TextRetailer will make the 
purchase using credit card and shipping information already on file. In theory, this makes the shopping experience quicker and easier than Amazon's "1-click" checkout button.
So far, the startup has seen success by working with products of certain categories like wine, beer, cosmetics and coffee.
"What works really well is products that are consumables that people would reorder multiple times, products that are easy to ship and even impulse buys," he said. "One of the most interesting ones that surprised me was a small business retailer in Kansas City that sells needlepoint patterns. They are doing fantastic because they have a wide variety of demographics. They have a younger generation that's using it and you also have the more traditional, older generation that's using it. They'll send out a pattern once a week, have a new design and people just buy it through text message."
One brand, Mybeautytext.com, found success by devoting their entire business to operating on TextRetailer, so the only way to buy the cosmetic products offered is through TextRetailer messages.
Already an accomplished Iowa City entrepreneur having founded Discerning Eye, an optical boutique store, and Textiful, another text message software company, Mr. Schrup decided to try his hand yet again.
"Textiful and TextRetailer are really for two different audiences," he explained. "TextRetailer is much better for the ecommerce world, direct-to-consumer brands, consumer packaged goods and as a different avenue for brick and mortar stores to advertise."
He began building the business in November 2020, inspired by entrepreneur and internet personality Gary Vaynerchuk's WineText.com, a similar platform where interested customers can buy wine directly through text to skip the website or app middleman.
"I saw a really good opportunity with the pandemic happening that buying habits were shifting," Mr. Schrup said. "I wanted to combine ecommerce with text messaging."
Then last January, he applied to a competitive, year-long, Minnesota-based accelerator program for software as a service (SaaS) startups called Tinyseed, where he collaborates with other program participants and mentors – not to mention receiving $150,000 to help take his idea to the next level. He says he will put the funds toward marketing efforts and turning this product into "more of a business." The program started May 1.
His company now has Shopify and BigCommerce integration, which allows merchants to pull products from existing catalogs and access accurate inventory levels, but also provides a more seamless experience for the customer.