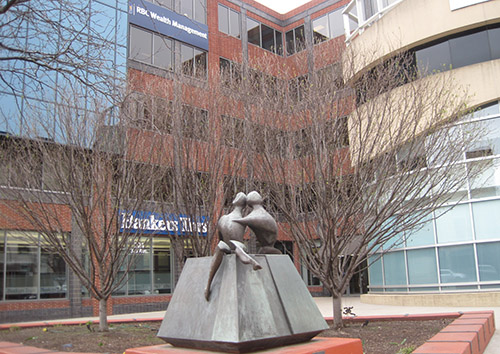 By Dave DeWitte
dave@corridorbusiness.com
CEDAR RAPIDS—Terry, Lockridge & Dunn and World Trend Financial plan to leave their 38-year home in the Dows Building this fall for larger quarters at 221 Town Center.
The firms will occupy 13,500 square feet on the second floor of the Town Center in an area currently leased to Bankers Trust at 221 Third Ave. SE.
Having outgrown its space in the Dows Building, the company had looked at various leasing options and at building a new space. Then Bankers Trust announced its plans to move into the CRST Tower after its completion later this year, opening up some prime Class A office space downtown.
The office will house about 30 employees between the two firms, most of whom have been divided among multiple floors of the Dows Building. Terry Lockridge & Dunn offers accounting and business consulting services, while World Trend Financial is focused on financial advising.
"It's more space and more attractive space," said Tim Terry, founder and partner in the companies. "But for our staff and clients, we're really focused on the quality of life."
Staff had parked at a former lot the city sold for the new CRST Tower, and now park at scattered locations. Clients have mostly used metered parking, paid for by the firms.
The 221 Town Center space has adjacent enclosed parking and is connected to the Skywalk system for convenient access in all kinds of weather, Mr. Terry said, adding that he is thrilled his firms can remain a vital part of the central business district.
Terry, Lockridge & Dunn started on one floor of the Dows Building at 210 Second St. SE in 1978, occupying a few hundred square feet. Mr. Terry gradually leased and upgraded more space, at one point subletting spaces to a variety of other professionals who shared office equipment and secretarial services.
As the firms grew, they expanded to take up four floors of the Dows Building. They eventually invested in a new 17,300-square-foot building in Iowa City in 2007. The latest move will give the company "a platform to grow," Mr. Terry said.
"World Trend has just been growing tremendously, and our challenge has just been to find the right people," he added.
The companies signed a long-term lease at Town Center, one of the largest office buildings in downtown Cedar Rapids. The building is owned by architect and developer Steve Emerson.