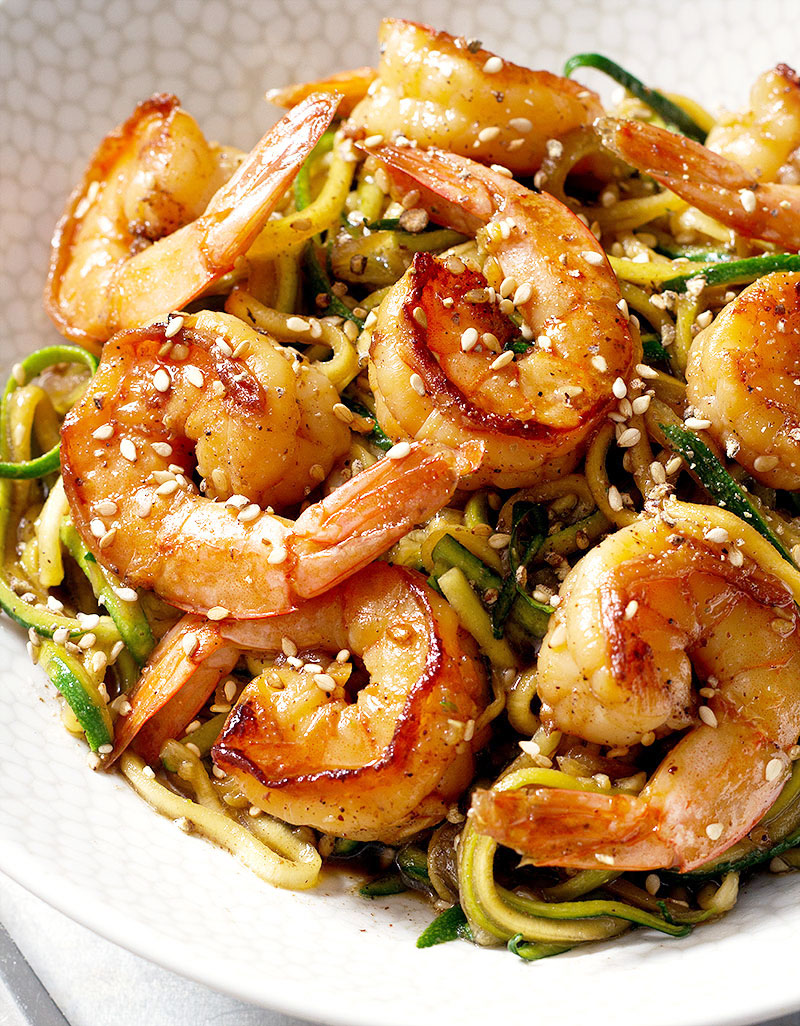 This delicious, low-carb stir fry takes less than 20 minutes to make.
INGREDIENTS
1 pound medium shrimp, peeled and deveined (keep the tail on if ou want)
1 pound (3 medium-sized) zucchini, julienned or spiralized
1 medium onion, minced
3 cloves garlic, minced
1 tablespoon low sodium soy sauce
1 tablespoon toasted sesame seeds
2 tablespoons low sodium teriyaki sauce
2 tablespoons vegetable oil
Kosher salt and freshly ground black pepper, to taste
PREPARATION
In a large bowl, combine garlic, soy sauce, sesame seeds, teriyaki sauce and oil. Marinate shrimp in this mixture for 10 minutes. This gives you enough time to prepare the other ingredients.
Heat the oil in a skillet over medium-high heat. Drain the shrimp from the marinade and cook for 2 minutes in the skillet, flip, and cook for 1 more minute before putting aside in a plate.
In the same skillet, add minced onion and zucchini noodles and cook until just cooked but still crunchy, about 2 minutes. Season with salt and pepper and add the remaining marinade.
Cook for one minute more then add shrimp back to the skillet. Toss everything to combine and remove from heat. Serve the shrimp and zucchini noodles immediately, sprinkled with additional sesame seeds.