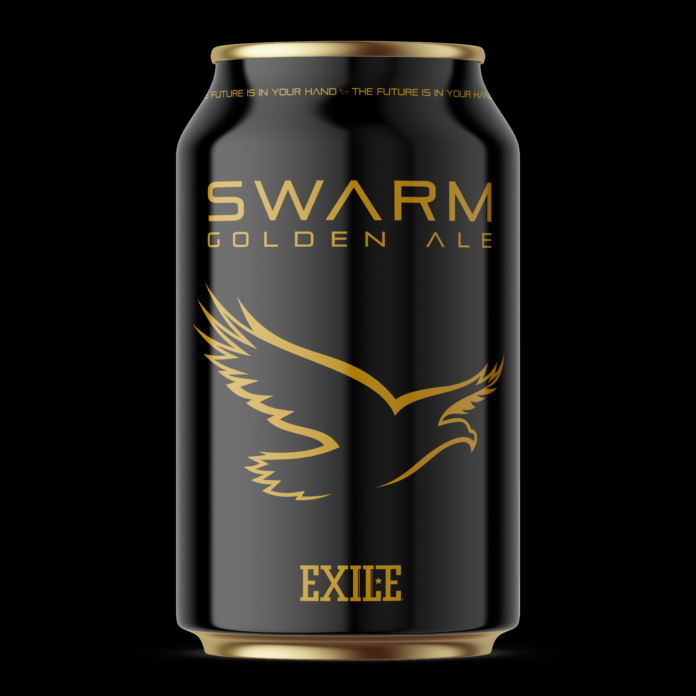 The Swarm Collective, the University of Iowa nonprofit helping student-athletes obtain name, image and likeness (NIL) opportunities, has partnered with Exile Brewing Company to create a custom golden ale.
The SWARM Golden Ale will be on shelves in retail stores, restaurants, entertainment venues and Exile's taproom in Des Moines in late July.
"NIL has created a new landscape for college athletics, and this is a unique opportunity to generate passive revenues for the Swarm Collective." said Iowa Swarm CEO Brad Heinrichs in a statement. "We hope that Iowa fans will pridefully consume this beverage knowing that they are also assisting the efforts of the Swarm."
According to a press release, 20% of the revenue from sales will be donated to The Swarm Collective.
"This type of partnership is why we entered the craft beer business over a decade ago." said Rj Tursi, founder of Exile Brewing Company, in a statement. "It's innovative, it's collaborative, it will help to cultivate a thriving community for the Iowa fan base, and the product will certainly enhance great times of cheering on the Hawks. We are honored to be a part of it and thrilled to contribute to the future success of Iowa student-athletes on the field and on the court."
Exile Brewing Company opened its brewery in 2012.