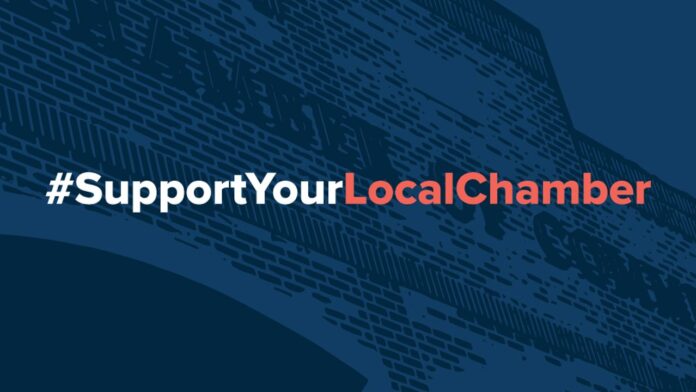 Local chambers of commerce are our nation's strongest small business advocates, providing a voice for thousands of communities across America. When businesses succeed, communities succeed, and local chambers are there every step of the way, empowering businesses to grow and thrive even in the most challenging of circumstances. That's why the U.S. Chamber of Commerce celebrated "Support Your Local Chamber Day" on Oct. 20th.
Over the past year, local chambers – with support from the U.S. Chamber – led the way in helping small businesses safely reopen and put them on a path to recover from the devastating effects of the COVID-19 pandemic. To highlight their efforts, here are three ways you can support your local chamber going forward:
Support other chamber businesses
Each local chamber of commerce website contains a directory making it easy to find businesses in your community. Supporting these businesses not only boosts the local economy but also fosters deeper community involvement.
Encourage other businesses to join
Consumers know that businesses that are chamber of commerce members can be trusted to care about their customers and their communities. Becoming a chamber of commerce member means your business is backed by the knowledge and experience that only the U.S. Chamber of Commerce network can bring with its 100-plus years at the forefront of the business community.
Follow your chamber on social media
If you haven't already, follow your local chamber on Facebook, Instagram and Twitter. Want to stay in tune with business issues nationwide? Check out the U.S. Chamber's small business blog Co, as well as Above the Fold for everything you need to know about policies affecting the business community.  
Richard Hartnett is associate manager, communications and strategy, with the U.S. Chamber of Commerce