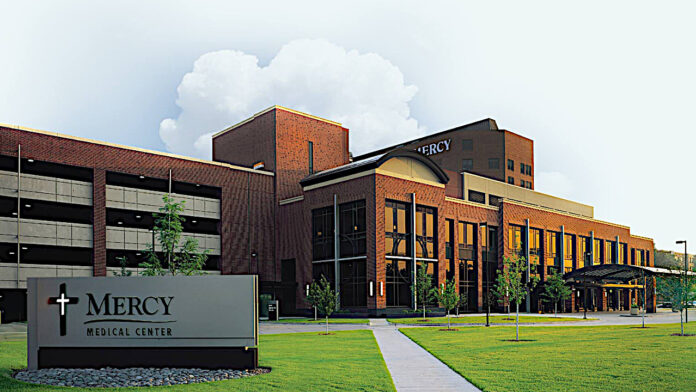 Thanks to a generous donation from the Monarch Research Group, a Marion non-profit organization, and the Planting Forward program, Mercy Medical Center employees were recently able to take home free trees to replenish their derecho-damaged yards.
The Monarch Research Group (MRG) created the Planting Forward program with the aim of replanting derecho-affected areas across the community with high-quality, native tree species, while educating residents on proper tree care and the value that native trees add to the environment, pollinators and people.
Last spring, the Cedar Rapids medical center was the recipient of 1,000 free, mixed species trees. This time, the medical center was able to give away 1,100 trees to 400 employees, who were able to request up to three trees. Each tree is three to five feet tall.
Mercy officials were appreciative of the tree donation because so many Mercy staff members were affected by the August 2020 derecho.
MRG is partnering with multiple organizations in the community and has provided nearly  30,000 native trees that will help restore derecho-affected yards. According to Cedar Rapids city officials, the derecho destroyed nearly 70% of the city's tree canopy.