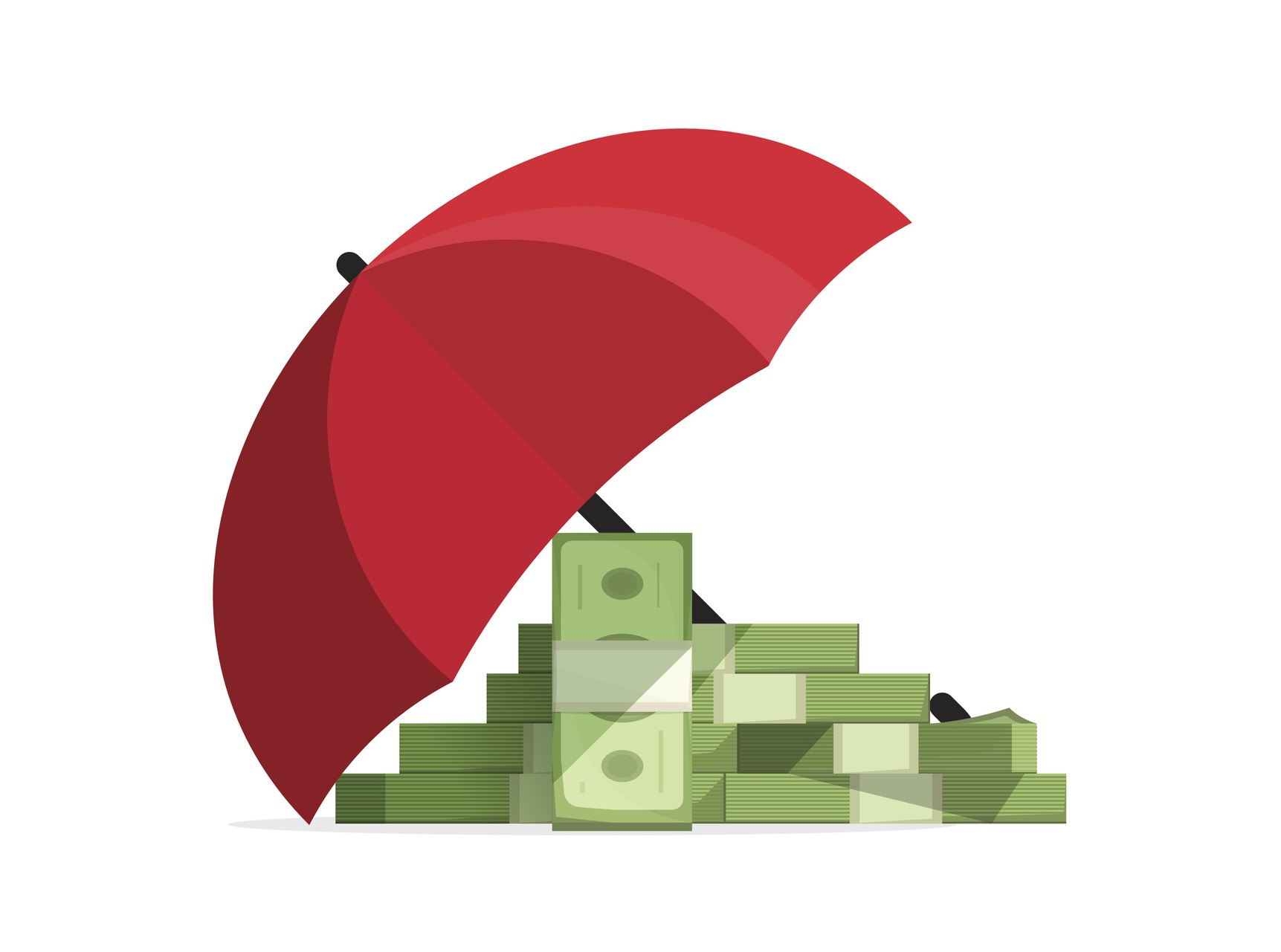 Employee-owned companies in the Corridor are pursuing M&A deals in a bid to diversify
By Dave DeWitte
dave@corridorbusiness.com
Employee stock ownership plans, or ESOPs, long used by some Corridor companies as a way to en­gage employee-owners, are now heating up as a way to diversify their holdings – especially for those in declining or slow-growth markets.
Notable Corridor ESOP companies like Van Meter Inc. and ESP International have engaged in acqui­sitions for years to boost growth in their core busi­ness or closely related markets. What has changed is the number of ESOPs seeking to branch out into entirely new lines of business by acquiring companies they plan to keep largely intact.
It's not a new path – it's been done before by com­panies like Dexter Apache Holdings, which owns comput­er manufacturer Crystal Group in Hiawatha and commercial laun­dry equipment manufacturer Dexter Laundry in Fairfield – but the strategy is see­ing more interest as of late.
"In the ESOP community now, there have been dual platforms created: tradi­tional acquisition platforms, and now, much more in vogue, the holding com­pany strategy," said Tom Pientok, CEO of Timberline Manufacturing, a ESOP-owned contract manufacturer of electric sub-assemblies based in Marion.
Acquisitions were a big part of the growth strategy for Apache Inc., the last ESOP-owned company Mr. Pientok led (and unrelated to Dexter Apache Hold­ings). During a relatively stagnant period for growth in the rubber products industry, he helped guide the Cedar Rapids-based manufacturer through about a half-dozen acquisitions before it was sold in 2017 to publicly traded Motion Industries, with a nice payout for employee owners.
Mr. Pientok now serves on the board of Folience, the fast-growing Cedar Rapids-based ESOP holding company formed in 2017 by Gazette Communi­cations, already a 100 percent employ­ee-owned company.
While the century-old company had a sizable stable of businesses related to media publishing, including The Ga­zette, Color Web Printers and a trio of southeastern Iowa community newspa­pers acquired in 2016, it had also sold KCRG-TV to Gray Television in late 2015 for $100 million. Shifts in the newspa­per industry convinced leaders that the best thing to do was not buy more news­papers, but to diversify.
In July 2017, Folience acquired Life Line Emergency Vehicles of Sumner, and in November 2018, Cimarron Trailers of Chickasha, Oklahoma.
The acquisitions have transformed Fo­lience from a business reliant on revenues from print media to one that generates most of its revenue from manufacturing.
"When we sold KCRG, we sold the majority of our cash flow," Folience CEO Daniel Goldstein explained. "Life Line added a great deal of it back. And with Ci­marron, we're over $100 million in reve­nue. We're in a better position than when we sold KCRG – we have 640 employees."
Mr. Pientok says Folience's progress is impressive, and calls ESOP holding com­panies a "wonderful tool for a couple of reasons."
Selling a privately owned business to an ESOP company or holding company is a way for the owners to exit the business in good standing, reasonably certain that their business legacy will remain in place and that the workforce will remain intact.
The second big advantage is the tax treatment of ESOPs, which helps to stim­ulate investment to perpetuate growth in the business, Mr. Pientok said. Accord­ing to the National Center for Employee Ownership, contributions of ESOP stock are tax-deductible, meaning companies can get a cash flow advantage by issuing shares to the ESOP. Contributions used to repay a loan taken out by the ESOP to buy company shares are also deductible, meaning ESOP financing is done in pre-tax dollars.
CarePro's transformation
The advantages have not gone unnoticed by the leaders of CarePro Health Services, the ESOP-owned, Cedar Rapids-based company that offers durable medical equipment and senior transition services. CarePro found its business model under pressure after Iowa privatized its Medicaid program in 2017, and getting paid for its services became a challenge.
"Even though the number of patients we see each year increases, the revenue de­creases [per patient], or it takes more work to get paid," said Michelle Jensen, CEO of Rayser Holdings and CarePro Health Ser­vices. "We've had to add personnel just to fight the MCOs [managed care organiza­tions] to get paid."
CarePro was already an ESOP, but it was reorganized to form an ESOP hold­ing company, Rayser Holdings, in order to diversify beyond health care services. In January, Rayser acquired Keltek, a Bax­ter-based company that outfits emergency vehicles with radios, cameras, light bars and other equipment.
Keltek's husband-and-wife owners Kel­ly and Jamie Milligan sold the business after much consideration. The decision ultimately came down to two factors, Mr. Milligan said in a promotional video.
"I didn't get here alone, and I've been searching for a way to give back to those who helped us get here today," he said. The other reason was to create a stronger financial foundation to reinvest in public safety, he said. The evidence of that new foundation emerged quickly.
Ms. Jensen said Rayser's financial strength helped enable Keltek to invest in offering "fleet as a service," a major exten­sion of the company's offerings.
"We're buying police cars, upfitting them and leasing them back to the po­lice department," Ms. Jensen said. Keltek, which employs about 22, is expected to grow faster as a result.
Questions & answers
Using an ESOP holding company to diver­sify through acquisitions raises a host of questions for buyers and employee own­ers. A big one for private owners looking to sell is, "why not just start an ESOP at my own company?"
For a small company, the costs and time demands of creating and managing a new ESOP can be burdensome, Mr. Goldstein said. The regulatory requirements, in particular, can involve more time and expense than many owners and leaders would prefer.
One of the things Folience offers the companies it acquires is a shared-services platform, which brings the advantages of larger scale and expertise to areas like accounting, finance, human resources, facilities, safety and ESOP administration at the companies under its umbrella.
For Keltek, "it didn't make financial sense to do it on their own," said Ms. Jensen, of Rayser Holdings. "There's a lot to learn, a lot to manage." Rayser could offer not only financial strength, she noted, but the ability to manage the ESOP.
A big part of the new responsibility that comes with an ESOP involves conducting regular stock price valuations and communicating with employees about the company's financial performance, so that they understand how their contributions can lead to financial growth and a higher share price.
Another big question for private owners is whether they'd get as good of a price by selling out to an ESOP as they would selling to a traditional buyer, like a competitor or a private equity firm.
If maximizing price is the seller's only objective, they would more typically put the company on the market through a broker or auction to get the maximum number of interested buyers bidding, explained Hillary Hughes of Prairie Capital Advisors, a ESOP-owned financial services firm based in Illinois with an office in Cedar Rapids.
That is not always the case, however. Many sellers have a whole universe of considerations in mind, from the future of their philanthropic endeavors to what it would mean for employees or family members. Each owner's circumstance is different, Ms. Hughes noted, and each deal tends to have its own set of considerations.
"I don't want to create the impression that the only way to have an ESOP is to sell to an ESOP," Ms. Hughes said. "They should understand what each avenue means to them and the timing. I highly suggest blueprinting the plan and what all the potential impacts are."
The blueprint should include what the transaction would look like and how it compares to other possible transactions, Ms. Hughes said.
"It's really helping to educate and have the business owner get into a position to execute a good [ownership] transition."
Prairie Capital was involved in some 50 ESOP-related M&A deals in 2018, Ms. Hughes said, and performs financial val­uations for about 275 ESOP companies. She says more deals seem to be arising from ESOP-driven M&A activity.
Convincing existing employee owners that embarking on an acquisition strate­gy is a good idea can also be an issue. Mr. Pientok said Apache employees were ini­tially hesitant, thinking the acquisition of other companies would come at the detri­ment of the company's Cedar Rapids op­eration. It wasn't until the employees be­gan to see their ESOP share valuations rise because of those acquisitions that those concerns evaporated, he said.
Now Mr. Pientok plans to lead a simi­lar acquisition program at Timberline that he believes could be even more successful. There are many small independent com­panies in manufacturing that would be a good complement to Timberline's existing capabilities, he said, although the strategy is not primarily about diversification.
Early ESOP action
Locking up the first ESOP diversification deals was not easy for Folience or Rayser.
Both companies limited their acquisi­tion targets to financially successful com­panies with good industry positions and enough management depth that they would not be at a loss when the original owners retire. Keltek, for instance, under­went intense scrutiny.
"We brought in a whole team of ex­perts," Ms. Jensen recalled. "One team looked at the quality of earnings. We had ProCircular [a local cybersecurity firm] look at security. Our insurance partners, Accel Group, looked at their risk profile."
On top of that, Folience and Rayser had to convince the sellers that, despite the fact that the prospects of their core businesses are under pressure, their future prospects are bright.
"In the beginning that was a big hurdle to leap over," said Mr. Goldstein, a member of the National ESOP Association Board of Governors. "Don't underestimate the im­portance of good luck and hard work."
The business community's image of ESOP ownership was elevated in 2012 by a new state law that includes reimbursement of costs to obtain a feasibility study of up to $25,000, half of which is available when a feasibility study is concluded and the other half available when an ESOP is formed. Under certain circumstances, it can also provide a 50 percent tax deduction on the seller's capital gains from the transaction.
"It gave that extra level of credibility that employee ownership is a valid, valuable and thriving form of ownership," Mr. Pientok said. "It opened some doors with people who might not have considered employee ownership."
Mr. Goldstein has been a strong ESOP proponent since coming onboard to lead Folience. Even though ESOP ownership doesn't transfer control of the companies to employee owners, he sees it as a big economic equalizer for working people.
"It provides a better model for people to have economic self-determination in the future," he said. "Forklift drivers, overnight production workers – anyone by virtue of their labor gets to own equity in the company."
Local ESOP companies have formed a roundtable to discuss and share the benefits of ESOP ownership, Mr. Goldstein said. Part of the group's purpose is to collect data about the scale and economic impact of the Corridor's ESOP sector, which will be shared with state and local leaders.
Over time, Mr. Goldstein said, he and others would like to see the area build a reputation as an "ESOP-friendly community" that it can market to the world.