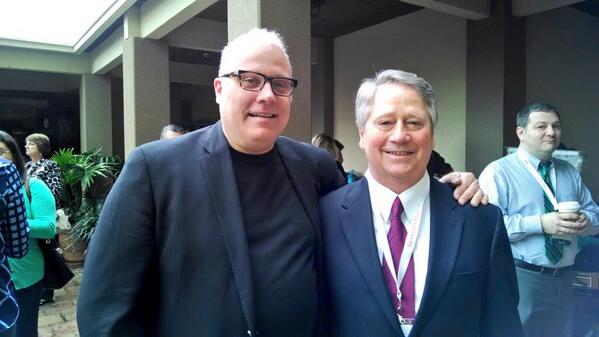 Cedar Rapids-based Stamats, a higher education research and marketing firm, today announced the acquisition of Minneapolis-based The Thorburn Group, a brand agency serving consumer icons such as Disney, Harley-Davidson, Target and Porsche.
The combination will allow Stamats to offer a broader range of services to colleges and universities nationwide as they seek opportunities and renewed relevance amid dramatic change that has disrupted the traditional educational business model.
"Traditional colleges and universities are facing a perfect storm of challenges," Guy Wendler, president and CEO of Stamats, stated in a press release. "They have been hit simultaneously by unfavorable demographic trends, higher scrutiny of the cost of higher education and increasing competition from alternative education delivery systems, such as for-profit schools."
"We see these trends only intensifying. Our acquisition allows us to merge the breadth of The Thorburn Group's work in global consumer brands with Stamats' depth in research and creative  in higher education," he continued. "This combination is exactly what colleges and universities need at a time of  uncertainty. We're elevating our focus on branding to help schools use this unprecedented period of  change to strengthen themselves, focus on value and better connect with their students and  communities."
Stamats announced the acquisition at its 2014 Adult Student Integrated Marketing Conference in San Antonio, Texas.
The Thorburn Group's brand clients also include National Geographic, Polaroid, American Standard and Haggar. Graphis magazine described The Thorburn Group as "one of the most influential design firms in both North and South America over the past decade."
"These two companies, working together, will provide a broader range of services and greater value to clients," Bill Thorburn, president and founder of The Thorburn Group, stated in a press release. "Stamats brings a wealth of knowledge in higher education. Our firm brings leading-edge brand creative and extensive consumer brand marketing. It's a powerful combination."
The Thorburn Group will retain its name and operate as a business unit within Stamats. It also will maintain its Minneapolis office. The firm will continue to serve consumer brands in addition to colleges and universities through Stamats.