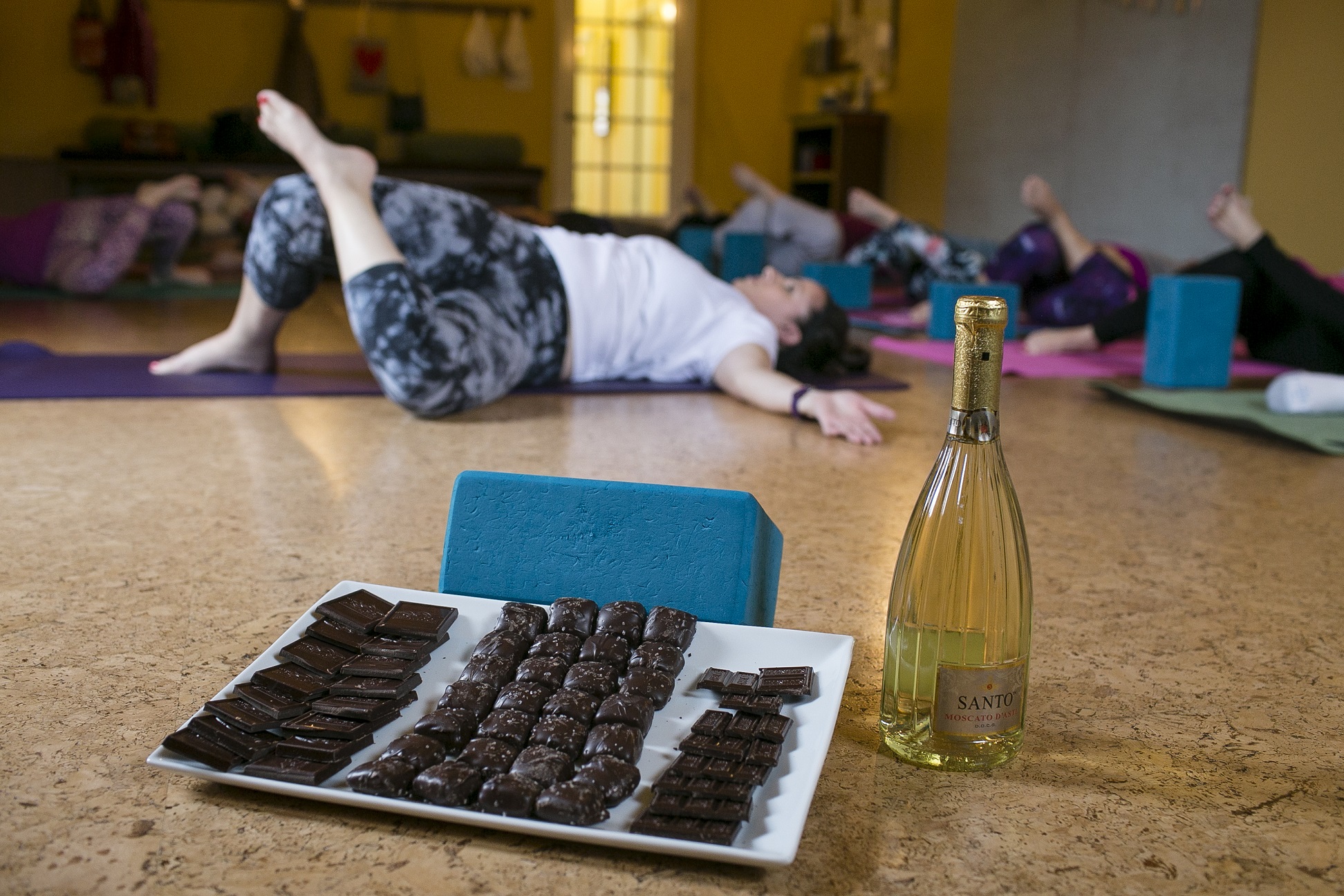 By Cindy Hadish
Participants in T-shirts, leggings and sneakers trot past revered works of art on marble floors to pulsating disco music, stopping for squats and doing arm pumps next to nude sculptures at New York's Metropolitan Museum of Art.
The Museum Workout has continuously sold out this year; popular because of its before-hours run through the Met, and serving as an example of a growing trend in group workouts that are no longer confined to the walls of a gym.
Known as social workouts, the activities are designed to motivate participants, encourage physical activity in a fun environment and develop a sense of group camaraderie.
The National Czech & Slovak Museum & Library in Cedar Rapids offered its first "Movin' at the Museum: Zumba for Kids" earlier in May at the museum at 1400 Inspiration Place SW.
Adults are invited to join their children in the program, inspired by a new exhibit featuring Sokol, an organization brought to the United States by Czech immigrants to provide physical training, along with cultural awareness and social activities.
Sara Jacobmeyer, director of programs, said the museum is offering the activity in combination with Free First Saturdays for Students, during which all children and students receive free admission to the museum's galleries.
"This is something new for us to try," Ms. Jacobmeyer said of the free exercise program, adding that Movin' at the Museum will be offered again this summer.
The Marion YMCA teamed with the museum for Zumba for Kids, while Downward Dog Yoga & Fitness will teach Yoga for Kids on June 3, and Sokol Cedar Rapids will teach easy gymnastics on July 1. A limited number of spaces are available.
Other programs throughout the Corridor provide an increasing variety of options for social workouts.
The North Liberty Recreation Department, for example, has offered "Stroller Strides," a stroller-based fitness program for moms, dads, grandparents or caretakers with their youngsters. Each 60-minute workout incorporates power walking, strength, toning, songs and activities.
Participants in Cedar Rapids gather for weekly sessions outdoors from May through September at the NewBo City Market during Meet Me at the Market, which becomes Workout of the Week to combine indoor and outdoor workouts during cold-weather months.
Group walks, outdoor yoga, running groups, outdoor dance and group bike rides are among the activities offered during Meet Me at the Market on Thursdays from 5-8 p.m.
In Iowa City, the Downtown District has held yoga in the park and the Department of Recreational Services at the University of Iowa offers community rowing and numerous other programs open to the public.
A sampling of group workouts and events offered in the Corridor and surrounding areas: