Chris Snyder has been named Folience's new president, effective Sept. 5, company officials announced Friday.
"Chris' lifelong passion for learning and his success as a leader of people and business brings new energy and perspective to support the continued growth of Folience," Folience CEO Daniel Goldstein said in a release announcing Snyder's hire.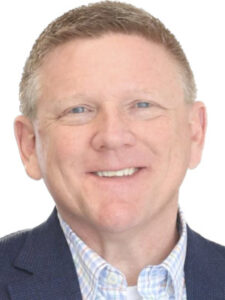 As president, Mr. Snyder will oversee Folience's businesses, supporting their leadership teams, their strategic growth plans, and continuing their drive to maintain and enhance their employee-owner culture.
Mr. Snyder earned his undergraduate degree in finance from the University of Iowa's Tippie College of Business and an MBA from the Kellogg School of Management at Northwestern University. Following four years on active duty in the U.S. Army, serving in the Military Intelligence branch, Mr. Snyder's leadership includes roles as an executive/CEO in manufacturing, brand marketing, food/feed ingredients, renewable energy, and software.
Mr. Snyder and his wife Maureen, both from Iowa, have three daughters and one grandchild. They plan plan to relocate to the Cedar Rapids/Iowa City area, where he will be based.
"I know I have big leadership shoes to fill, but I am confident that my education and experience will help me as we achieve our goals at Folience," Mr. Snyder said.
"After a robust search process, with active participation by the entire board and with input from my leadership team, we were delighted to find Chris," Mr. Goldstein said. "Chris' people-first approach to leadership aligns very closely with Folience's culture, grounded in our employee owners' 'License to Act'. The diversity of Folience's business portfolio proved successful in weathering the past three years of challenging headwinds. Chris' leadership will without doubt continue that trajectory of growth."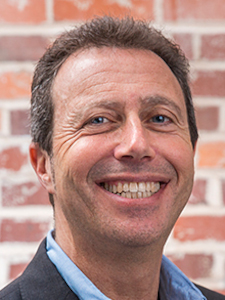 Mr. Goldstein announced in January he will transition from his role as CEO of Folience by the end of this year.
Folience, a fully ESOP-owned portfolio of companies based in Cedar Rapids, traces its roots to a family-owned company formed in 1884 and its newspaper, the Cedar Rapids Gazette, started the prior year in 1883. By 1986, the family began embracing employee-ownership, and by 2012, the company was 100% employee-owned.
Today, Folience's approximately 500 employees work to uphold employee ownership core values across Folience's three families of business – media, ambulance manufacturing and horse and livestock trailer manufacturing – in addition to Shared Services.
Folience was named the 2022 National Employee-Owned Company of the Year by The ESOP Association.